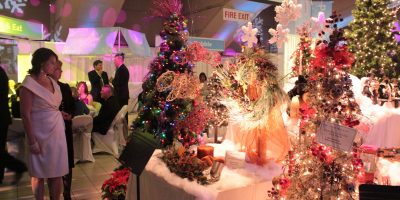 The Festival of Trees
Experience the magic of this year's festival online & outdoors!
Various Dates throughout December
Time

Street Address

Virtual & University of Alberta Botanic Gardens - 51227 AB-60, Parkland County, Alberta
For years, the University Hospital Festival of Trees has been getting Edmontonians geared up for the holidays for a great cause. Even though this year looks a bit different, Santa's Breakfast is still one of the most exciting events happening during the Festival of Trees. In a private, heated dome, guests will enjoy a delicious sit-down breakfast with family and cohort friends, special children's entertainment, and of course a magical visit with Santa and Mrs. Claus. This year's breakfast will take place at the University of Alberta Botanic Gardens.

Celebrate the season from home with the Festival of Trees' "Festival in a Box". Festival in a Box is a curated, exclusive collection of items to help people celebrate the holiday season. Each box is carefully crafted with high quality items that reflect each unique audience.

Visit the Festival of Trees website for even more ways to participate online!