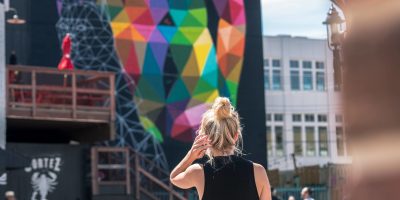 Rust Magic International Street Mural Festival
The Rust Magic International Street Mural Festival is back! Over 20 live murals will be painted city wide along with exciting and unique interactive events. 'Rust Magic' represents spray-paint culture at its finest by showcasing high quality pieces in high traffic areas and educates the public on the often misunderstood art form.
Through this artistic campaign, their mission is to preserve the culture but also give it a platform to have its own legitimate voice. They are honoured to be hosting internationally acclaimed artists along with some of the best local and active painters in Edmonton. Covering all types of styles, the roster is thick with raw talent.
Don't miss live artist panel discussions like the Rust Magic x Lululemon Full Expression on August 6.
Get your tickets to the various events here!