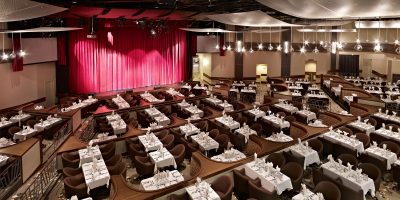 Playing with Fire: The Theo Fleury Story
The Mayfield Dinner Theatre presents the inspirational true story of a courageous Canadian hockey hero.
September 8 – October 25, 2020
Time

Street Address

Mayfield Dinner Theatre16615 109 Avenue NW, Edmonton, Alberta
This is more than hockey, this is life – and audiences don't need to know a thing about hockey to love the epic, award-winning, exhilarating and inspirational true story of courageous Canadian hockey hero, Theoren Fleury. With the odds stacked against him, considered too short to play hockey, the pint-sized Métis kid with huge ambitions from Russell, Manitoba overcame crushing obstacles to become an NHL All-Star, win the Stanley Cup, and represent Canada twice at the Olympic Games where he earned a Gold medal. The show is a moving, funny, and highly theatrical event – performed entirely on skates – and Shaun Smyth delivers an absolutely extraordinary performance that critics have called "the performance of a lifetime".