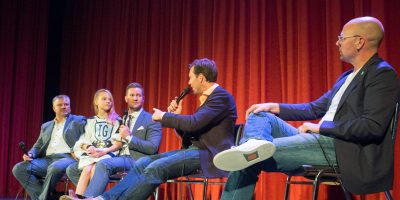 Northwestfest
Take in a virtual edition of Canada's longest running documentary film festival!
Welcome to the first ever online edition of NorthwestFest! This virtual event will introduce you to an amazing selection of new films, along with a few audience favourites that you may have missed at prior editions of the festival. All films are available to stream during the week of May 8 to May 17 with the exception of three titles that will only be available to stream for 48hrs from the time of your purchase.
Northwestfest, formerly Global Visions Film Festival, is Canada's longest running documentary film festival. In past years they have proudly presented exclusive Edmonton premieres such as Chasing Ice, How to Survive a Plague, The Act of Killing, Central Park Five, and Call Me Kuchu, just to name a few. Northwestfest is Western Canada's leading destination for documentary, and they're just getting started!
Photo credit: Heiko Ryll