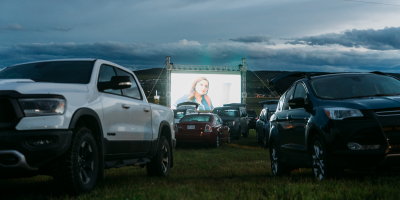 Motor Nights: A Series of Drive-In Events
From blockbuster hits to cult classics!
July 22 – July 25, 2021
Time

Street Address

Beaumont & District AG Society - 24358 Township Road 505, Beaumont, Alberta
Motor Nights is gearing up to launch in Edmonton for the first time ever! From blockbuster hits to cult classics, Motor Nights will be bringing YEG everything they could want in a night at the movies - nostalgia, excitement, and a sense of community at a time when Edmontonians could use it the most. With Motor Nights' bigger and better LED screen, movies can be clearly watched day or night, and in any sort of weather- rain or shine, or even snow! Local food trucks will be on-site each night so that guests can be treated to both a Food Truck Drive-Thru upon entry and car-side delivery throughout the movie.