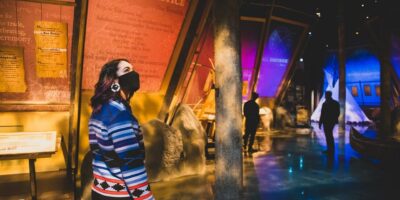 Introduction to Working with Animal Fibres
Gain knowledge and skills through the Indigenous Perspective Workshops at Fort Edmonton Park.
June 11, 13, 15, 20 & 25
Time

Street Address

Fort Edmonton Park - 7000 143 St NW, Edmonton, Alberta
The Indigenous Perspective Workshops at Fort Edmonton Park are designed to enhance the diverse Indigenous voices and perspectives, and the best of what amiskwaciwâskahikan, Beaver Hills House - also known as Edmonton - has to offer. Centered around authentic cultural perspectives, both traditional and contemporary, these workshops immerse participants in Indigenous world views through hands-on learning experiences, storytelling, and traditional teachings.

This new addition to the Indigenous Perspective Workshop series focuses on hands-on learning, discussion, and storytelling. Woven through the workshop participants will learn the importance of animal fibers in Indigenous artistic practices and gain experience with Traditional skills including tufting and horsehair embroidery.

Participants will spend time walking throughout our nature trails to gain inspiration and create their own art samples with caribou and horsehair to take home. Attendees will walk away with a better understanding of the relationship between culture, the land, and arts.