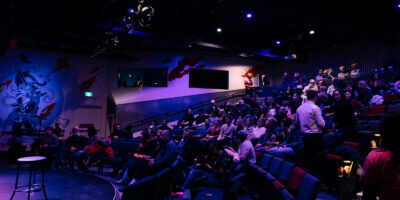 Improvaganza
10 days of comedy with some of the best improvisers in the world.
June 14 – June 24, 2023
Time

Street Address

Rapid Fire Exchange - 10437 83 Ave, Edmonton, Alberta
Edmonton's international improv and sketch comedy festival returns for 2023! Some of the best improvisers from across Canada and North America come to Edmonton for 10 days of improv and sketch comedy. Rapid Fire Theatre is hosting some of the funniest acts on the planet at this comedic spectacle of epic proportions.