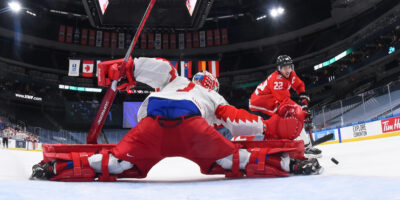 IIHF World Junior Hockey Championships
August 9 – August 20, 2022
Time
They're back! The International Ice Hockey Federation (IIHF) has rescheduled the 2022 World Junior championships for August 9-20 in Edmonton.

The excitement of the tournament will take place in Edmonton's iconic arena, Rogers Place, in the heart of downtown's Ice District. A holiday tradition for millions of hockey fans across Canada and around the world, the under-20 men's tournament was originally scheduled to be played over the Christmas holiday season, but it was cancelled on Dec.29 – after just four days of competition – due to COVID-19.

Fear not hockey fans! There's nothing like puck in summer! Throw on your shorts and your jerseys, and head down to Rogers Place to take in the most exciting hockey of the season.