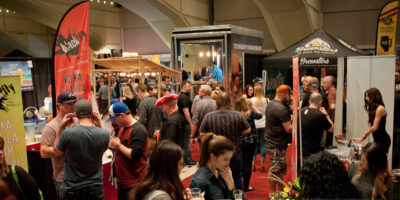 Edmonton's International Beerfest
300 beers for tasting and so much more!
March 24 – March 25, 2023
Time

Street Address

Edmonton Convention Centre - 9797 Jasper Ave, Edmonton, Alberta
After a 2-year break, Edmonton's International BeerFest is back! For 2 decades, BeerFest has been toasting to tradition and celebrating what's new and exciting in Beer. Immerse yourself in beer culture, history and traditions, while enjoying live entertainment, local cuisine, educational classes, demonstrations and workshops. The event continues to reach beer lovers from around the province, nationally, and internationally, and takes over 80,000 square feet of space in Edmonton's premier conference destination: The Edmonton Convention Centre. Catch the captivating performances on the main stage, keep an eye out for the roving circus acts or go to class in BeerSchool.
Come enjoy an amazing variety of brews, live entertainment, and much more!