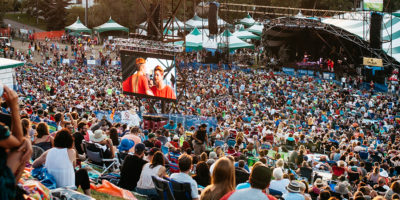 Edmonton Folk Music Festival - The Hill at Home
Bring the magic of Folk Fest into your home!
August 7 – August 9, 2020
Time

Street Address

Virtual Event, Edmonton, Alberta
Welcome to The Hill at Home! Although we can't be together for the Edmonton Folk Music Festival this year, we all know where our hearts will be at festival time. From August 7 - 9, lay out your tarps and chairs, put on your folk fest t-shirts, and get ready to enjoy a weekend of music, song, food, art, and family fun at home or with your festival cohort! Links and programming go live August 7 - stay tuned and make sure to check the festival's social media channels so you don't miss a thing!