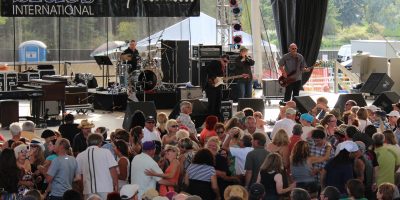 Edmonton Blues Festival
Great tunes and good times presented by the Edmonton Blues Festival!
August 19 – August 21, 2022
Time

Street Address

Heritage Amphitheatre - Hawrelak Park, Edmonton, Alberta
The Edmonton Blues Festival is back and heating up this August! Many of the acts originally booked and cancelled for 2020 will be taking the stage in 2022 at the Heritage Amphitheatre (hooray!).
Arsen Shomakhov, Sue Foley, Guy Forsyth and Jeska, Steve Kozak, and C.J. Chenier are just the beginning of this year's incredible line-up. New for 2022, The Legendary Downchild Blues Band and Crystal Shawanda will perform at the amphitheatre.

Get your tickets or you may be the one singin' the blues.