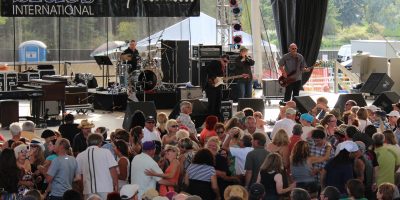 Edmonton Blues Festival
The best "True Blues" party in Canada happens every August.
The sonically superior and party friendly Heritage Amphitheatre in Edmonton's scenic river valley has done its part to make sure that the capacity crowd of 3,000 blues hounds on site each day have the chance to experience the music at its best.

The "Premiere Blues Event in Western Canada" has been presenting a slice of "Blues Heaven" every August since 1999.