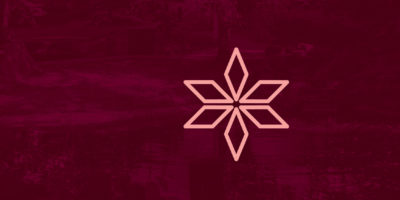 Downtown Spark: wâpos
Discover illuminated sculptures, sound and story in Beaver Hills House Park.
March 25 – April 3, 2021
Time

Street Address

10440 Jasper Avenue, Edmonton, Alberta
Visit Beaver Hills House Park to view an immersive installation of wâpos (rabbit) to celebrate the coming of spring. wâpos is celebrated for prosperity, abundance and good luck - also for wit and wisdom and of course, being incredibly playful - all of these attributes are brought to life in this completely immersive installation with lights, sound, story and of course sculpture to create a truly one of a kind experience in Edmonton. The sculptures are designed by Indigenous artist Jason Carter and the experience is created by Bridget Ryan and Jason Carter.

Tickets for wâpos are now sold out. Additional tickets will not be released due to Alberta Health Services capacity limits. Thank you for your understanding and we encourage you to follow #DTSpark to enjoy wâpos online. And don't forget, you can still come downtown to see other Downtown Spark installations!

This event is part of Downtown Spark! Be on the lookout as Downtown Edmonton defrosts to reveal immersive cultural exhibits, extended outdoor patios, al fresco performances, giant art installations and so much more.