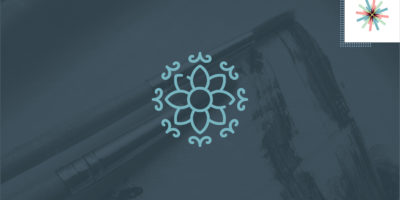 Downtown Spark: Mother Tongues
Explore Indigenous works of art in Edmonton's core!
April 20 – September 18, 2021
Time

Street Address

Various locations downtown, Edmonton, Alberta
Mamanaw Pekiskwewina | Mother Tongues: amiskwacîwâskahikan is a celebration of the ancestral Indigenous languages of Treaty 6. [Care]rated by Cheyenne Rain LeGrande ᑭᒥᐘᐣ for Latitude 53, Mamanaw Pekiskwewina: amiskwacîwâskahikan offers public [gifts of art] by artists Edna Elias, Carol Powder & Cikwes, Lauren Crazybull, Maria-Margaretta, Taran Kootenhayoo, jaye simpson, and Wanahae.

These seven ancestral languages are embedded across the downtown core in amiskwacîwâskahikan. Visibility is powerful and to have the living languages which come from this land be seen in the midst of an urban environment speaks to the resilience and the survival of Indigenous people and languages.

Each location highlights a different exhibit, find them all here:
Alex Decoteau Park
Beaver Hills House Park
Latitude 53 - 10242 106 Street
Gibson Block - 9608 Jasper Avenue
Great West Saddlery Building - 10137 104th Street
Tix On the Square - 9930 102 Avenue (two artworks at this location)

Mamanaw Pekiskwewina | Mother Tongues was originally conceived by Missy LeBlanc for TRUCK Contemporary Art in Mohkínstsis/Kootsisáwa/Wincheesh-pah/Calgary and presented in concert with Taskoch pipon kona kah nipa muskoseya, nepin pesim eti pimachihew. The amiskwacîwâskahikan/Beaver Hills House/Edmonton iteration, Mamanaw Pekiskwewina | Mother Tongues: amiskwacîwâskahikan, is curated by Cheyenne Rain LeGrande for Latitude 53 and supported by TRUCK Contemporary Art.

This event is part of Downtown Spark! Be on the lookout as downtown Edmonton welcomes immersive cultural exhibits, a colourful pop-up park, creative art installations and so much more.