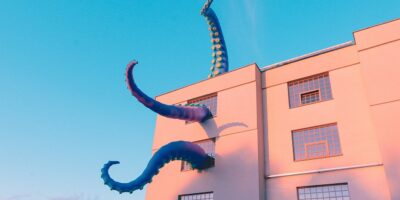 Downtown Spark
Illuminate your curiosity in the downtown core!
May 25 – June 4, 2023
Time

Street Address

Rice Howard Way & Alex Decouteau Park, Edmonton, Alberta
Downtown Spark is back, bigger, and better! Running over two weekends, Downtown Spark will feature free family-friendly (and even pet-friendly) events each Saturday. Enjoy art installations, music performances, food trucks, street parties, and more! This year's festival features five pieces from Australia's Atelier Sisu and the UK's Designs in Air, alongside an interactive installation by local design group Vignettes, and daily arts and cultural programming. The art installations will be hosted at five locations: Churchill Square, Alex DeCoteau Park, Rice Howard Way (Enbridge Centre), CKUA, Campio Brewing Co. and ATB Place.


Downtown Spark is presented by the Edmonton Downtown Business Association with the support of the City of Edmonton, Explore Edmonton, Enbridge Centre and West Anthem.