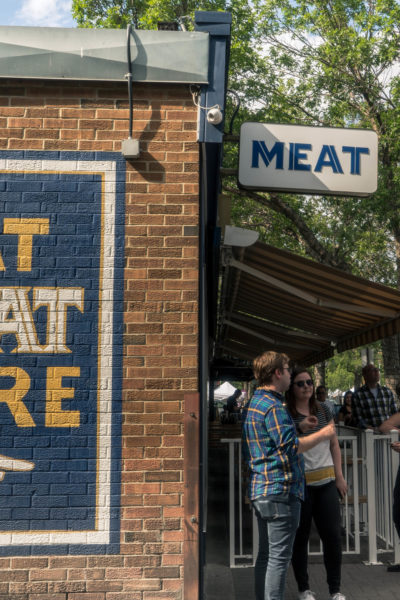 Where to Find the Best Fried Chicken
If you're like us, you like fried things. All the fried things. We're talking pickles, potatoes, cheesecake, donuts, cheese…basically anything that can be breaded. Which, of course, means chicken is at the top of the list. And lucky for you (and us) there are so many places in Edmonton that have ridiculously good fried chicken, it needed to be narrowed down. And we were up for the task. We valiantly took on the quest to find the best fried chicken in Edmonton. And while our waistbands seem to be a little bit tighter these days, the search is over and here's what we've found:
If you've never been to MEAT, put it on your bucket list. While we can't write this post and not mention the perfectly smoked brisket, or the amazing cauliflower, you've got to try the fried chicken. It's the juiciest chicken, perfectly coated with a delicious blend of breading and spices, fried to a crisp, and just ready for digging into. Mmmmmeat.

Our pick: Fried chicken

New to Edmonton, Northern Chicken has already made its mark on the fried chicken scene. Beautifully brined, perfectly crispy and available in mild, medium and hot, their fried chicken is served with a side of hip-hop beats and chill vibes. Want to wash it down with a bubbly bevy? They always have a great selection of local beers to choose from.

Our picks: Fried chicken sandwich + side corn bread, three piece hot
Another new player in Edmonton is Seoul Fried Chicken. A South Korean twist on a classic North American favourite can only mean amazing things. And this place checks out. Try flavours like garlic soy (our fav!), cilantro lime and original. Then, pick your side: crunchy kimchi, sesame potato coleslaw, sweet corn fritter (the list goes on) and dig in. Have the napkins ready.


Our pick: Five piece garlic soy fried chicken + side coleslaw + corn fritter