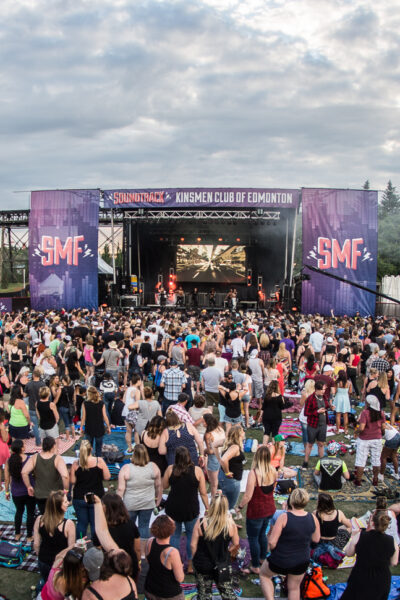 An Inside Look at Soundtrack Music Festival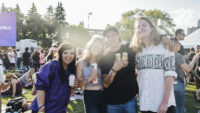 Experience a 2000s lover's ultimate dream at Soundtrack Music Festival from June 16-17, 2023! This two-day, multi-genre extravaganza will transport you back in time, right the heart of Edmonton's historic river valley. Get ready to rock your butterfly clips and low-rise jeans as Soundtrack unleashes a wave of epic throwback jams that will reignite your nostalgia.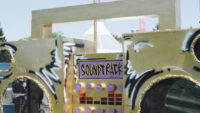 It all began when the minds at the Kinsmen Club of Edmonton envisioned an outdoor music extravaganza nestled in Kinsmen Park. The ultimate goal was to bring together talented artists to captivate the audience with irresistible throwback melodies, inviting everyone to sing along. Since its inception in 2018, Soundtrack has blossomed into a magnificent two-day celebration of music, attracting approximately 14,000 attendees over the course of the festival.
What sets Soundtrack Music Festival apart from the rest? Its exceptional blend of hip-hop and rock performances! Prepare for an exhilarating Friday night as the legendary Nelly takes the stage, joined by the incredible talents of T.I. and Grammy Award winner Ashanti. But the excitement doesn't stop there, as Saturday promises a full day of non-stop musical enchantment headlined by the electrifying Third Eye Blind, Mother Mother, and Everclear.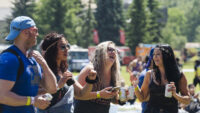 Both days are further enriched with the vibrant presence of up-and-coming Canadian talents, including the captivating sounds of Said the Whale, Boy Golden, TRP.P, Kuzi Cee, King of Foxes, The Barkells, and DJ Harman B. Immerse yourself in the diversity of local artistry. Beyond the stellar musical acts, attendees can also enjoy local vendors, food trucks, and art from local artists on display!
Mark your calendars, gather your crew, and join us as we celebrate the music that defined a generation. Indulge in the infectious beats, catchy melodies, and lyrical brilliance that made the 2000s an unforgettable time in music history! Pro tip: make sure to arrive early, as the opening acts will be truly exceptional!