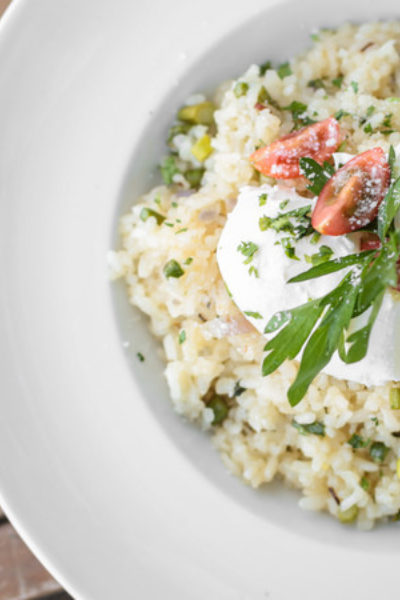 Italian Restaurants in Edmonton
Italy is renowned for its incredible cuisine; Decadent pasta, mouth-watering pizza, and delicious gelato only begins to scratch the surface. In fact, it's widely regarded as the most popular cuisine in the world. It's no wonder that Italians are so passionate about their food!
Edmonton has plenty of amazing Italian restaurants, so where should you begin your culinary journey? We've gathered some of our city's best bistros, trattorias, and ristorantes that bring a little taste of Italy to you. Buon appetito!
This downtown gem brings unique Italian flavours through its incomparable food and wine. The Uccellino menu is traditional in its structure and modern in its execution, employing contemporary techniques while utilizing the highest quality ingredients to prepare simple and flavourful dishes. This is the perfect spot for a special date night, or to catch up with friends who love superb food and great company.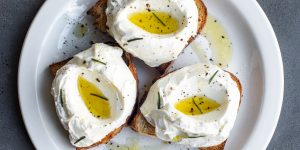 Violino Italian Ristorante
If you find yourself exploring the beautiful neighbourhood of High Street, Violino Italian Ristorante is a must-visit fine dining experience. Violino's is nestled inside a beautiful 1913 mansion and serves up some of the best Italian fare in the city. Enjoy delectable pizzas from Edmonton's only outdoor pizza oven or savor one of their many incredible pasta dishes. Have you ever had fettuccini served to you in a flaming bowl of cheese? If not, add it to your bucket list!

In the heart of 124 Street you'll find Tiramisu Bistro, an urban eatery where you can enjoy a modern take on traditional Italian fare. Fresh ingredients, wines from small vineyards, and fresh roasted coffee are all on the menu. Start your day off right with a breakfast of Benedetto di Salmone or Milano Crepe. Join friends and family for stuffed mushrooms, bison lasagna, gorgonzola pizza, and mouth-watering risottos. Delicious desserts, made-from-scratch meals, and a cozy atmosphere will keep you coming back for more!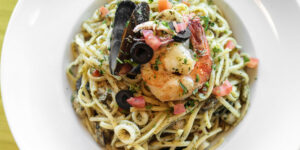 Cafe Amore Bistro has been a staple of Naples-inspired food in Edmonton for years, and it's not hard to see why. This family-owned Italian restaurant serves up delicious pasta made from traditional family recipes in a warm bistro atmosphere. It's hard to find a cozier place in the city to enjoy some hand made gnocchi, spicy marsala, or their famous pescatore. Now, that's amore!

The Parlour Italian Kitchen + Bar
It all starts with good food and fine wine at The Parlour. It means living the Italian way, taking as much time as you need while enjoying a fantastic meal. At the Parlour, modern meets tradition, friends become family, and it's the ideal marriage between beauty and taste. Enjoy classic Italian cuisine in a contemporary atmosphere and go for the gusto!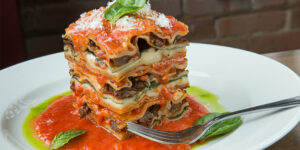 Sorrentino's is a sumptuous culinary retreat, well-loved for their attention to detail, private party planning, great service, generous wine list and fine Italian Cuisine with a contemporary twist. This is the perfect stop for appetizers, lunch, dinner, private group bookings, or a post-show nightcap with dessert. With several restaurants across the greater Edmonton area, you can be sure that an elegant Italian dining experience is never far away.
In the spirit of Vatican City, Vaticano Cucina is rooted in the Italian tradition. Chef Nial Day creates authentic cuisine using the freshest, carefully selected ingredients and a passionate, creative approach to cooking. In the tradition of Italy's renowned hospitality, you can also arrive for brunch on Saturday and Sundays or stay late into the evening to dine, savour and celebrate. Featuring sophisticated décor and an open-concept kitchen, the restaurant's warmth and inclusivity make it a true stand-out.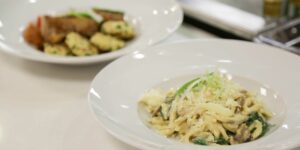 Bar Bricco is a 30-seater Italian wine and spuntini bar that is not to be missed. Handmade pasta, golden crostini, cured meats, and cheese highlight the delicious family style menu (but you won't want to share). To compliment the food, a diverse selection of Italian wines and amazing cocktails will take your dining experience to the next level. Take a seat at the bar and get ready to indulge in the best Negronis in the city!
Located in the heart of downtown, Bianco offers up rustic Italian cuisine accompanied by an extensive selection of wines and Italian inspired cocktails in an unforgettable space. Bianco's menus feature old-school Italian classics with a contemporary twist; hand-made pasta, wood fired pizzas, and a carefully crafted wine lists are amongst many of its specialties. Unique in both design and attention to detail, Bianco embodies the quintessential Italian experience - a blissful way to enjoy food and drink.