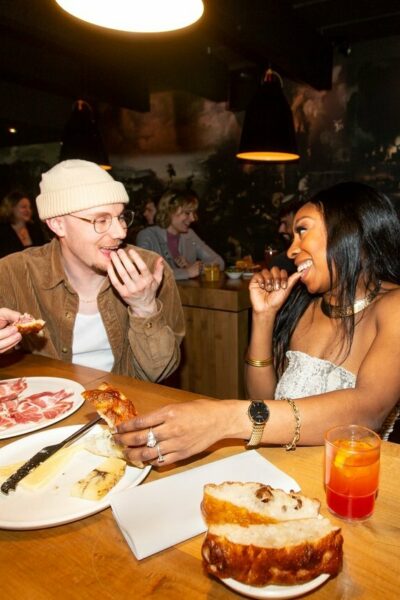 Edmonton Eats
A fantastic nighttime nosh is easy to find in Edmonton, depending on what you're hankering, the vibe you're after, and budget. Here's a cross section of some of the city's best! Who's hungry?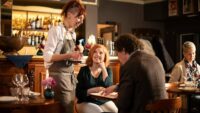 La Petite Iza is in a beautiful space that bathes you in a Parisienne atmosphere while you sip elegant cocktails or French wines and nibble Niçoise olives, frites, and bouillabaisse.
An Edmonton Fixture for 43 Years
There is a reason why the New York Times wrote a feature about the Bistro Praha not long ago, saying it is "among the rare spots to find a formula that has ensured longevity in a generally difficult business." The menu of classic, comforting Czech dishes like goulash and schnitzel combined with an unchanged décor have made 'The Bistro' an Edmonton icon indeed.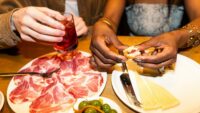 Chef and restaurateur Daniel Costa's Bar Bricco is a 30-seat wine bar that serves spuntino - shared plates of cured meats, cheese, melt-in-your mouth pastas all that play nice with your glass of Prosecco or Negroni. You heard it here first: later in the year, iconic menswear retailer Henry Singer plans to open Bar Henry, a collaboration with Chef Costa, which will be inside their flagship store in the ICE District!
Alberta Beef Smash Burgers
We love the unexpected location inside the Granite Curling Club, where Flat Boy Burgers serves up the ultimate in nothing-fancy-just-delicious smash burgers, fries and (ohhh baby!) key lime pie. This joint is open until 10pm weekdays and 11pm on weekends.
Fu's Repair Shop is a fantastic spot for late night fun downtown. Dim sum, Chinese dishes with a modern twist, and a nice cocktail menu all served in a small but mighty setting. If you're around on a Saturday night, step into their attached music venue, Double Dragon, to dance the night away under the glimmering disco ball.
Dolly's Cocktails is a new cocktail bar that would make Barbie beam! All very, very pink, cheekily retro, and serving up Peruvian-inspired plates and fun cocktails.