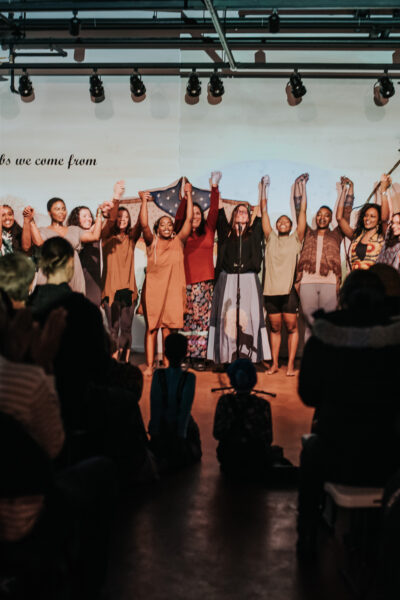 Diversity and Inclusion in the Arts: The Woman leading SkirtsAfire
SkirtsAfire began as so many good ideas do: with red wine, popcorn, and a group of brilliant women!
The festival was created in response to the severe underrepresentation of women artists at the professional level. Annette Loiselle, the Artistic Director of SkirtsAfire, grew up acting. The arts have been a part of her life for as long as she can remember, but she was always aware that there was less opportunity for women in the theatre industry.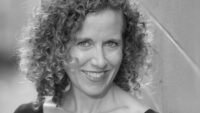 "I remember thinking, someday I'll see if I can do something about this," Loiselle said.

She certainly did. Loiselle gathered a group of female colleagues, and they began exploring the possibilities. The group landed on the idea of a multidisciplinary arts festival aiming to empower artists and audiences with performances, activations, and exhibits.

In conjunction with International Women's Day, SkirtsAfire Festival runs from March 2-12, 2023 at the Westbury Theatre in the ATB Financial Arts Barn, The Gateway Theatre, and other venues in the heart of Old Strathcona.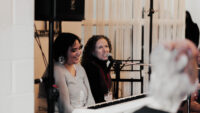 Starting out on Alberta Avenue, the festival has grown and evolved over the 11 years it has been running.
"We started with nothing. No budget, no reputation," said Loiselle. "There were odd notions in the community that SkirtsAfire was only for women and we've had to break through a lot of that communication so people realize it's simply an awesome festival with incredible performances; and it's not just for and about women, it's for everybody."
Now, it's time for change.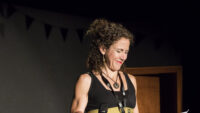 This will be Loiselle's last year as the artistic director of SkirtsAfire after 11 years in the position.
"Right from the start, when we founded this festival, I always knew it was a place to build up this festival and get things happening," said Loiselle. "I also knew that after about 10 years I would want to pass it on to somebody so we could bring in some new ideas, new energy, new vision and hopefully somebody who could take it further than I can."
It's not the end for Loiselle though. She'll stay on with the festival to help transition the new artistic director, who they plan to hire soon. On top of that, she will direct the 2024 mainstage show.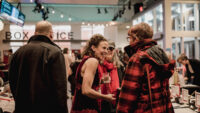 "I'm really looking forward to just being an artist again, "says Loiselle. "My background, I'm an actor. But I work in theatre so that's sometimes acting, sometimes directing, teaching, producing, writing, it encompasses all of that, but my favourite part is being an actor."
Loiselle is most proud of the growth of the festival, but there's also growth in careers she has contributed to that cannot be overlooked. Playwright Michele Vance Hehir said true encouragement is often overlooked in the arts, but she will never forget the support from Loiselle.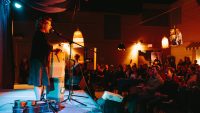 "A few years ago, I was floundering, sputtering, not knowing where to go next," said Vance Hehir. "Then Annette approached me about SkirtsAfire producing my full-length play: THE BLUE HOUR. Annette didn't lavish me with praise, but she let me know that my work not only struck a chord with her, but that it meant something.
"True encouragement is supportive and inspires confidence; Annette excels at raising artists up and inspiring them to continue in believing in their work and themselves."

"What started as a festival that was meant to raise the voices and stories of women, it has really turned into a festival that's also about raising the voices and stories of marginalized and/or under-represented women," said Loiselle.
For information on this year's festival, please visit the SkirtsAfire website.