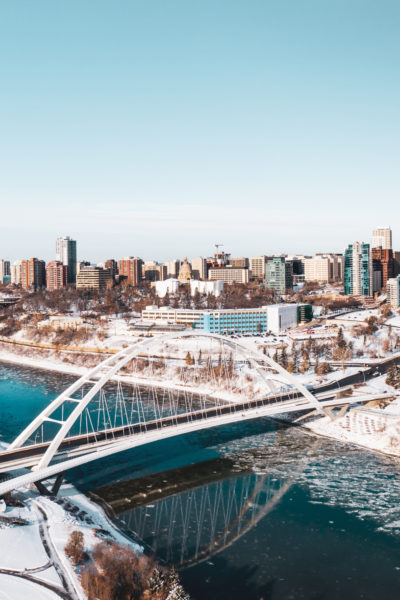 Guide to Celebrating Sustainably in Edmonton this Season
Trim down on holiday excess (and your carbon footprint) and give back to the community with our eco and social-friendly guide to celebrating this season sustainably! Whether you are looking for a unique gift, a way to reduce waste, want to localize your gifting, or find meaningful ways to give back this season – this guide has got you covered!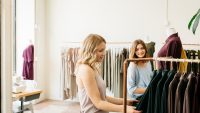 Edmonton is a vibrant community with thriving creatives, ideas, and talent. Support local by purchasing artwork from an Edmonton-based artist or visit a retailer like Vivid Print for beautiful local pieces. Discover a cornucopia of unique treasures at one of the city's famous farmers' markets like the Old Strathcona Farmers' Market or the Edmonton Downtown Farmers' Market.

Check out I.A.M Collective – an Indigenous art collective with 40 members from Turtle Island which you can find at the Indigenous Peoples Experience at Fort Edmonton Park or other pop-ups at various Farmers Markets. BOM YEG is a Black-Owned Market that uplifts, supports and builds our community through amplifying black-owned businesses and acts as a platform for important social causes.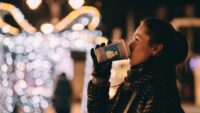 Want to take it a step further? Track down local art, market fairs, and pop-ups that showcase unique talents!
Upcoming:
Sustainability is Santa's Middle Name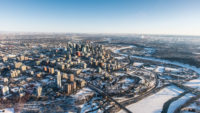 Visit Re:plenish, a zero-waste, health-focused marketplace that strives to provide knowledge and education while building relationships within the community. Earth's General Store is Edmonton's original refillery and offers to partner with you on your waste reduction journey. They house information and products that help customers reduce their ecological and social impact, encouraging the community to consume less, but also locally and ethically.

The Goodwill Impact Centre is the perfect stop for the DIYer, bargainista or upcycler in your life! It focuses on sustainability by upcycling and selling candles, modifying old bicycles for individuals who have disabilities, and producing towels and clothes from recycled textiles. Need a winter season card, a clipboard for a gift list, or need random material for your next cozy project? The Reuse Centre has got you covered! Come support local vendors and find gifts that are made with minimal packaging. While you're there, check out the shelves to find holiday decorations for free!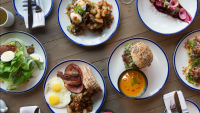 Edmonton's diverse culinary landscape will have you experiencing flavours curated close to home. When you support local this season, you give back to community businesses that farm our fields and fill our cupboards. Supporting Edmonton's food businesses is an important and actionable step that shortens the travel time it takes for ingredients to arrive from the farm to your table.
Here are a few ways to support Edmonton's culinary scene:
Purchase a gift card to a local business. Discover some of Edmonton's best local restaurants here.
Send a surprise delivery to a friend or join a culinary subscription service.
Try your next culinary adventure with Executive Chef Serge Belair's French-ie Cuisine cooking tutorials.
Attend a cooking class at the Edmonton Public Library's Kitchen, which are free online!
Pick up specialty meats or the Field & Forest Holiday Bundle from The Butchery by RNG RD.
Have a special holiday night out at The Butternut Tree, where you'll find a menu of seasonal Canadian ingredients.
Order catering or take a private cooking class from Chef Scott Iserhoff's Pei Pei Chei Ow.

But wait, there's more! Craving a Spinach Pie that has an environmental footprint of 0.88 kg CO2e? We thought so. Check out High-Level Dinner's carbon footprint menu which will help you measure and understand your environmental impact. How cool is that?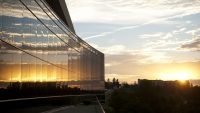 Canadians send about 540,000 tonnes of gift wrapping and gift bags to the landfill during the holiday season. This year, skip the packaging, but not the presentation. Minimize the amount of waste generated by gifting when you get crafty and make the gift wrap a part of your present.
Spend an afternoon learning how to make home-made re-useable beeswax wraps.
Upcycle magazines, newspaper or sheet music as a gift wrap alternative.
Turn last year's holiday cards into this year's "to" and "from" labels.
Experiences Are the Best Gift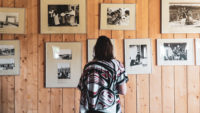 Gifting an experience can be a fun way to celebrate the holidays with zero waste and lasting memories! Not a material person? Take a gander at Edmonton's own unique and culturally rich attractions. Learn about yourself and Edmonton's biodiversity through Wild Calm Forest Therapy or discover Amiskwaciwâskahikan (ᐊᒥᐢᑲᐧᒋᐋᐧᐢᑲᐦᐃᑲᐣ) Indigenous culture at Metis Crossing about an hour outside the city or the Indigenous Peoples Experience nestled right beside the river valley.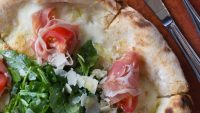 Enjoy the season mindfully by supporting a restaurant that helps their community choose one of many Meal Share partners that have served 5,138,394 meals to this date, such as Brokin Yolk or Rosso Pizzeria. Or have lunch or cater from the Hallway Café which provides education, support, and pathways for employment for high-risk and at-risk youth.

This holiday season, consider giving gifts that reduce your environmental footprint and create positive change in the community. Celebrating sustainably is a small step that makes a BIG difference as we lighten our impact on the planet. Have a safe and happy holiday season!