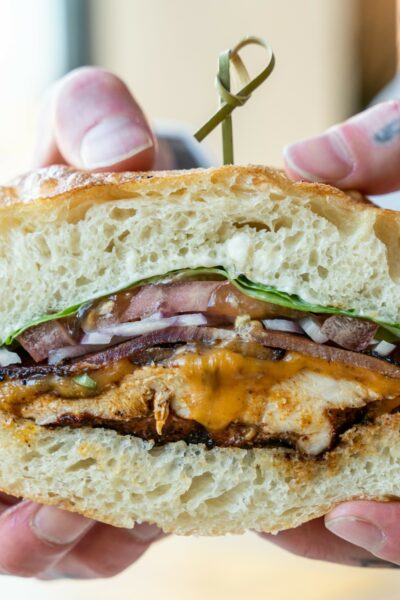 Best Sandwich Shops in Edmonton
Pals Sandwiches is the newest concept from the ownership group that brought Edmonton the Next Act Pub, MEAT, and Pip. Located in beautiful Old Strathcona, this is a must-try spot with a dozen unique and delicious sandwiches along with a dialed-in menu of beer, wine, and cocktails!
Must try: Focaccia Chicken Club, the Beef Dip, and more heavenly handhelds.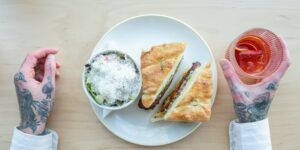 Sandwiches aren't all fun and games, there's a real art to them, and Careit Urban Deli in downtown Edmonton is really nailing it. No matter what you're in the mood for, Careit's got it. From your basic ham sandwich to something that packs a punch like the chicken and brie with balsamic mayo and fresh basil, your taste buds will be satisfied. The shop also has a wide variety of meals, soups and desserts all bursting with flavour that you can take on the go!
Must-try: Any of their signature sandwiches
If you want a life-changing sandwich, look no further than The Italian Bride at Swiss 2 Go. The family running this authentic Swiss deli on Edmonton's north side are nothing short of sandwich architects. Think a freshly baked pretzel baguette lavishly sprinkled with kosher salt, thick slices of bocconcini, a generous portion of dry-aged Italian prosciutto, notes of fresh basil and a drizzle of heavenly olive oil. Perfection. Top it off with a helping of the Wurst salad and you've just transported yourself to the base of Jungfrau.

Must-try: The Italian Bride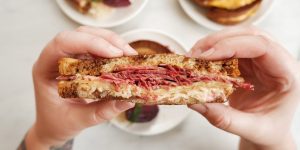 Do you like a slim sandwich? Then this is the place for you! District Café is an amazing bakery that makes some of the freshest bread around. Their staple sandwiches are made with skinny in-house baked baguettes, making them easy to eat when you're on the go. We recommend grabbing one (or two or three) for a walk through the nearby Alberta Legislature grounds. Do note, these sammies are only available Monday-Friday.
Must-try: The Salumi Sandwich
Sandwiches go punk at Farrow. Their tiny, original 109th Street location screams DIY— from the hand-drawn chalk menu to the tight kitchen just steps behind the counter. Farrow focuses on a small, unpretentious menu of delicious grab & go creations and high-quality coffee. The menu changes frequently, except for the Grick (their signature sandwich), so expect new flavours every visit. You can also check them out for your sandwich fix in Ritchie or 124th Street.
Must-try: Tricked-out Grick with a bottle of cold brew coffee.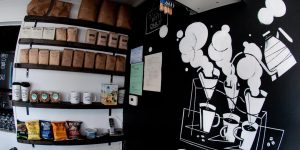 No sandwich list worth it's weight in carbs would be complete without a mention of Meuwly's. Part local marketplace, part delicatessen— this 124 street hotspot is the bees knees. The crew behind Meuwly's keeps it simple, with a choice of three rotating sandwiches at lunchtime. Want to level up your sandwich game? Throw that sammie on the panini press and enjoy. We would also highly recommend sampling their chorizo popcorn and homemade soups. That's it folks. Not enough for you? Then check out their Secret Meat Club — but shh you didn't hear about it from us.
Must-try: rotating sandwich of your choice!
Although you may know Fifendekel for their pies, their incredible sandwiches are just as legendary. These sammies are so fresh that you even watch them get made right in front of you as you choose your fillings. Try one with their in-house baked sunflower bread and a bowl of chilli on the side (for dipping, duh).

Must-try: Montreal Smoked... and a slice of lemon meringue pie on the side.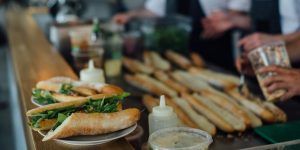 Western Sandwich Co. offers amazing comfort food in a flash! This new and notable sandwich shop has opened its doors in Manchester Square! Western Sandwich Co. believes that the little things make all the difference, from the quality of the beef, to the freshness of the basil, to the perfect melted cheese. The preparation is just as special, toasting the buns on a skillet until they're golden-brown and crispy, with just the right amount of garlic, herbs, and butter to make them truly exceptional.
Must try: Pulled pork grilled cheese.