We Put It All on the Line
Edmonton has a strong history of hosting international and multi-sport events, but there's no such thing as a "cookie-cutter" approach here. The pandemic forced us to prioritize innovation and safety in sports hosting which in the end, only made us stronger. Uncover our journey of sport hosting over the pandemic, through to our transition back to full-house events, and our plans for the future by providing your information to gain access to our entire Sport Hosting Profile below!

Download your copy of our Sport Hosting Profile
Our World Class Venues Set the Stage
Edmonton is home to many world-class sporting venues that hold records for hosting some of our city's most unforgettable moments.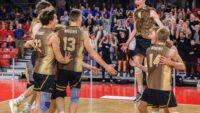 Edmonton Expo Centre
The Edmonton EXPO Centre is one of Explore Edmonton's signature venues, making event hosting logistics a breeze. The EXPO Centre is home to the Edmonton Stingers and has hosted sporting events of all types, including basketball, international volleyball, rodeos and boxing matches. The arena is equipped with 3,485 stadium seats, LED video wall and sound system, and a state-of-the-art LED sports lighting is being installed to ensure the highest quality experience for fans. In 2022 the EXPO Centre hosted Volleyball Nationals bringing in close to 800 teams with approximately 9,600 athletes and 14,000 spectators. The EXPO Centre will also host the FIBA Basketball World Cup Qualifiers in November 2022.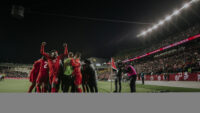 Commonwealth Stadium
Commonwealth Stadium is an excellent venue for hosting major sporting events. It is home to the Edmonton Elks with a seating capacity for 56,400 fans. This 42-acre complex has hosted many unforgettable events such as the 2015 FIA Women's World Cup, the 106th Grey Cup, the recent 2022 FIFA World Cup ™ Qatar 2022 Qualifying matches, and in December 2022, Canada's first- ever Snowboard FIS World Cup Stadium Big Air event – The Style Experience.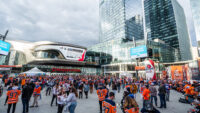 Rogers Place/The Ice District
Rogers Place is just one part of the new ICE District in the heart of downtown Edmonton. Home to Connor McDavid and the Edmonton Oilers, Rogers Place features state-of-the-art technology including the largest high-definition screen in the NHL. In summer 2022, Rogers Place hosted the 2022 IIHF World Junior Championships and was finally able to safely host players and fans in the stands while watching Canada win the gold medal game on home ice!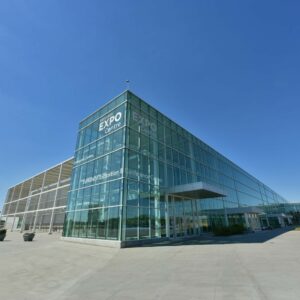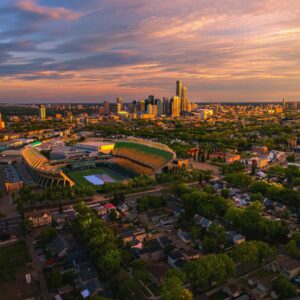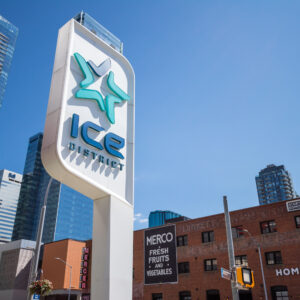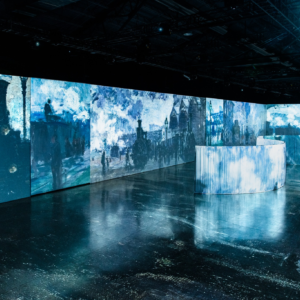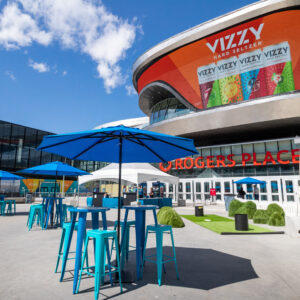 Placing Health and Safety First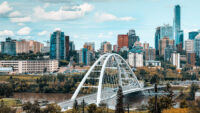 Explore Edmonton, in collaboration with the Edmonton International Airport, Edmonton Destination Marketing Hotels (EDMH), Oilers Entertainment Group, TRAXX Coachlines, Edmonton Convention Centre and Edmonton EXPO Centre, has announced that Edmonton has successfully secured the Destination Global Biorisk Advisory Council® (GBAC) STAR™ Accreditation. Edmonton is now the first and only Canadian destination and one of only four destinations throughout North America to have obtained the Destination GBAC STAR™ Accreditation.
Download your copy of our Sport Hosting Profile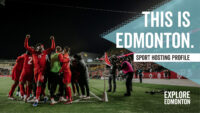 In Edmonton, we're prepared to go above and beyond for your sporting event. Did you know that sporting events alone contributed to over 70% of Edmonton's economic impact from the visitor economy in 2021?

Find out how we still managed to safely host events through our GBAC Certification over the pandemic, and how we plan to continue to welcome industry-breaking events over the upcoming years. In Edmonton, we're ready to welcome you by going bigger, better and bolder for your event.

Fill out your information below to download your copy of our Sport Hosting Profile.