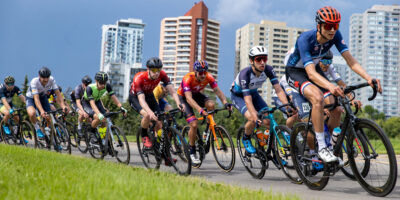 CRCC & Edmonton Urban Fondo
Presented by Melcor
The Canadian Road Cycling Championships (CRCC) for Elite, Junior, and Para athletes are returning to Edmonton from June 23 - June 26, 2023. Since riders must compete at Nationals to be considered for the National Team, this event sees participation from the highest level of cyclists. The even better news? You can get in on the cycling action too by riding like a pro in the Edmonton Urban Fondo Presented by Melcor!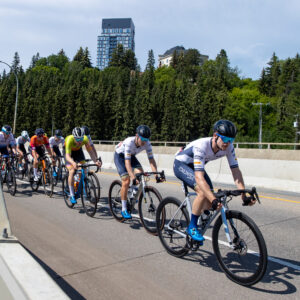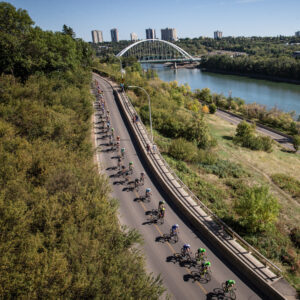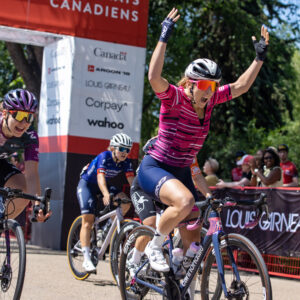 Edmonton Urban Fondo Presented by Melcor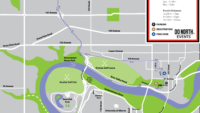 If you can't beat em, join em! If you really want to get in on the action, sign up for the Urban Fondo on Sunday, June 25! Choose from 23 km, 64 km and 107 km closed-off routes so you can experience riding through Edmonton like a pro!

All loops will start and end at the Alberta Legislature Grounds where you get to pick up your finish line race goodies. See below for all of the incredible swag Explore Edmonton has added to your prize packs in partnership with a number of fantastic local businesses!

Registration closes on June 22 @ 11:59 pm!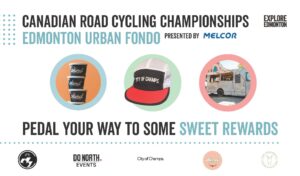 Looking to Explore Edmonton?
Visiting Edmonton to compete in the fondo or to watch some of the world's best racers? We have quite the list of Things To Do for you!

Edmonton is a craft beer, vintage store, secret-underground-bar kind of city that's known for iconic attractions and experiences. With one of the finest culinary scenes in the country, we invite you to come hungry for food, adventure, or both. Take your taste buds on a journey to some of the hottest craft beer taprooms and hyper-local eateries then experience the glory of the northern lights from our dark sky preserves. Here, you'll find bison in your backyard and nightlife at your doorstep.