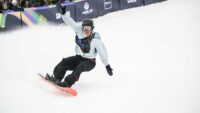 The Style Experience returns to #Shredmonton for its second year on December 9th, 2023! Featuring world-class snowboarders tackling a massive scaffolding jump – prepare for an adrenaline-pumping celebration of snowboard culture and style like no other at the largest stadium Big Air event in Canada. Big stadium, big air, big vibes!


Bringing Big Air Down to Earth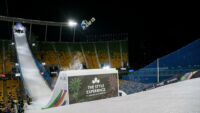 This event is part of the FIS World Cup Tour and the Shred the North Series, and it serves as a crucial training, competition, and qualification event for the Olympics. Enjoy activations, action sport demos, and epic musical performances. A heightened fan experience will provide you with front-row seats to witness the best snowboarders in the world go head-to-head in the largest stadium Big Air contest Canada has ever hosted.
Show winter who's boss and join in on the most electrifying event of the year. No coat check required!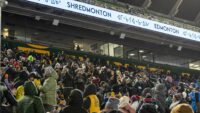 FRIDAY, DECEMBER 8
Qualifications Women's
11:00 - 12:30
Qualifications Men's - Heat 1
14:00 - 15:50
Qualifications Men's - Heat 2
18:35 - 20:26


SATURDAY, DECEMBER 9
Semi finals Men
14:30 - 15:29
Women's Finals
17:30 - 18:20
Women's awards Ceremony
18:23 - 18:26
Men's Finals
19:00 - 20:00
Men's awards Ceremony
20:04 - 20:07