NO SNOW, S'NO PROBLEM! Snow is being man-made for this event by local ski hills. The event will be happening no matter the temperature. We're bringing the snow (and mountain) to the stadium.

KIDS UNDER 12 GET IN FOR FREE! (just make sure to snag a free ticket for them on Ticketmaster. Details on how to do that below)
THE STYLE EXPERIENCE RETURNS TO SHREDMONTON!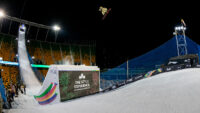 Celebrating all things snowboard culture and style, experience a snowboarding showcase like no other. With lifestyle activations, action sports demos, and epic musical performances from Grandson and SkiiTour, this year's event is looking to be even bigger than the last! Big Air, Big Vibes, Big Stadium!

Bringing Big Air Down to Earth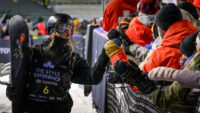 The Style Experience, a FIS Snowboard Big Air World Cup and the largest stadium Big Air event in Canada, returns to Edmonton for its second year at Commonwealth Stadium on December 9th.

Showcasing some of the world's best snowboarders as they take on a massive scaffolding jump judged on creativity and style over rotations. The event will be the first stop on the 2023 / 2024 Shred the North Series run by Canada Snowboard. Show winter who's boss and join in on the most electrifying event of the year. No coat check required!


When placing your order for your Style Experience tickets, follow these steps:
You will first need to select your seat. Please Note: Field VIP tickets need to select a seat.
Select the type of ticket you would like to purchase. Children under 12 can attend The Style Experience for free! They will still need to select a ticket. To access these tickets, select 'FILTERS' and adjust this to list 'Child Under 12 Free with Paid Standard Admission Adult'
Click 'UNLOCK' and enter your promo code if applicable.
Select 'NEXT' to continue the payment process. Add your credit card information, and place your order!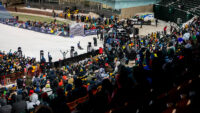 Saturday, December 9
1:00pm - Doors Open
2:30pm - Big Air Semi-Finals
3:30pm - Performance by Skiitour
4:30pm - The Grind - Rail Jam
6:00pm - Big Air Finals
7:55pm - Performance by Calling All Captains
8:55pm - Performance by Grandson
*Schedules are subject to change.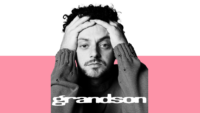 The American-Canadian genre-mashing rock artist, grandson, will take the stage and headline the Style Experience in 2023. Creating alternative hip-hop anthems that often tackle big-tent issues — political and social— taking aim at authority. Grandson's newest album, I Love You, I'm Trying, has turned the lens inward; stripped-back, soul-baring music that is highly personal in nature.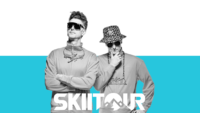 Known for their infectious dance music, mountain culture vibes, and 80's flair, SkiiTour, brings a rad fusion of mountain magic and pulsating rhythms! Hailing from the world-famous ski town of Whistler, this snowsuit-donning dynamic duo loves shredding fresh pow and creating genre-mashing turbo-funk-boosted tunes. Their high-energy shows are bound to get the whole crowd dancing.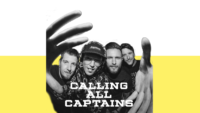 Originating from small towns outside of Edmonton, pop-punk/post-hardcore band, Calling All Captains, has been manifesting the release of their debut full-length record, 'Slowly Getting Better,' and are eager to share their creations with the world. A compilation of hardships, persistence, love, and acceptance, it's a soundtrack for the struggling yet hopeful people out there. Their unique sound allows them to dip their toes in the pop-punk and post-hardcore realms using poppy instrumental elements with a punk-like, aggressive vocal style.