Hi, we're Edmonton Business Events. We're so glad you're here.


As Explore Edmonton's complimentary, full-service team of meeting and conference event specialists, we provide support, guidance, connections, and often financial assistance to event organizers looking to host a meeting or conference in Edmonton.


And while that's all vital information, what's more important is that we bring Business Events to a whole new level.
From helping an event become carbon neutral or reach its sustainability goals, to creating novel experiences for your delegates, we go beyond your standard event support. We have an all-in attitude in a young, educated, and growing city, and we've got the programs to prove it.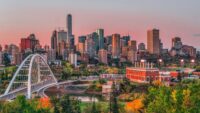 From touchdown to takeoff, Edmonton is raising the bar for health and safety. The city has successfully secured the Destination Global Biorisk Advisory Council® (GBAC) STAR™ Accreditation. Edmonton is now the first and only Canadian destination, and one of only four destinations throughout North America, to have obtained the Destination GBAC STAR™ Accreditation.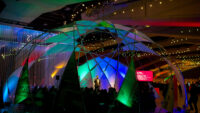 We are thrilled to share that Edmonton is a part of the Hybrid City Alliance! Together with the other major destinations in the Alliance, we work to offer a simple, streamlined, and transparent approach to engaging with multiple locations for hybrid and multi-city events.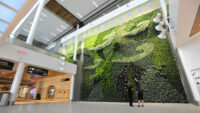 A lot has changed in the events industry in ways beyond our control, but what if we were the ones driving future change? Our team of sustainability experts are up to date on the latest research and trends in both environmental and social sustainability. We can not only help offset your flights and reduce the carbon footprint of your event, but we can also make sure you don't have to compromise quality or your budget for a completely unforgettable and sustainable event.
Connect with Edmonton Business Events today
Whether you're a meeting planner looking to bring your event to Edmonton, or you're a business leader in Edmonton looking to attract a new event, we're on it.


To connect with someone from our Business Events team or to learn more about how we can level up your next event, please fill out the form below.