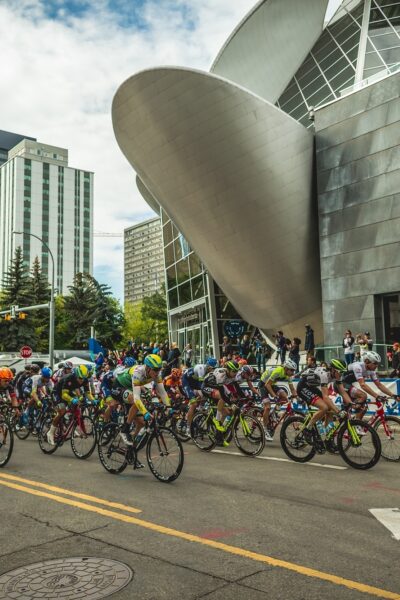 L'Etape Edmonton 2022
A Race for Everyone! All Bikes. No Barriers.
L'Étape by Tour de France is coming to Canada for the first time ever! From Paris to the prairies, you'll race through Edmonton's scenic streets and participate in this thrilling cycling event without the flight to France.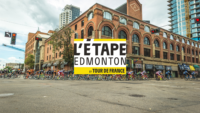 This event is for all cyclists— the challengers, the casual riders and the kids. Beginner bikers and professional pedalers can choose either the 160 kilometre, 80 kilometre, or 40 kilometre distance. Families can also get involved with the Family Ride and Kids Race. There's really something for everyone.

This is your chance to experience the Tour de France, right here in Edmonton on August 14, 2022. It is also the only Canadian stop on the tour, so don't miss out. It's the closest you'll get to Paris on two wheels!


All participants receive a t-shirt, water bottle, buff and medal with registration. You'll also get a BBQ ticket for the after-race meal! Top overall finisher will receive an official Yellow Jersey and a free entry into L'Etape du Tour!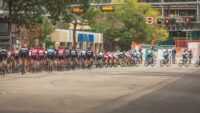 A real Village Départ — the legendary gathering point for all people involved in the Tour de France — is built around the starting location in Edmonton's West end. Edmonton's Village will be accessible to fans of all ages, from beginners to experienced riders.

The starting shot is fired here and you will get the opportunity to meet tour heroes and check out brands displaying their newest bicycles and latest gadgets, with experts giving you tips for even more cycling fun. There will be a Tour de France fan expo and an authentic Tour de France Museum. You'll also find workshops, demonstrations, competitions and tastings of the latest in sports nutrition. Everything for a fun and sporty day in Edmonton!
Get Inspired to Hit the Streets