A great event can change how you tackle a problem, make connections in your industry, and how you do business. It can also take a lot of energy and have a significant environmental impact. But it's hard to know where to begin in making your event more sustainable, because sustainability isn't just one thing — it's everything. It's in the way we travel, produce food, manage waste, offset emissions, and leverage new renewable sources of energy.


We are serious about sustainability in events and have made a commitment to be an industry leader. We can help you take actionable steps and drill down on every element of an event to make it more sustainable, because we're all in this together.

Your event in Edmonton can have a big impact and an even smaller footprint.

Affordable Sustainability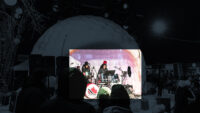 Developing a sustainable event can be time consuming and costly. Our dedicated Sustainability team will take the stress and cost of sustainable event planning off your shoulders.

Generally, the cost of holding an event in Edmonton can be about 20 to 30 per cent less than other big Canadian cities. With the support of our team, as well as our Carbon Neutral Events program, your event in Edmonton can truly be affordably sustainable.
Generating Renewable Energy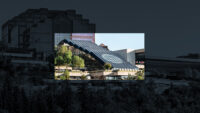 You may have heard, we converted the south-facing glass roof of the Edmonton Convention Centre into a massive solar energy system. It happens to be the largest building-integrated solar photovoltaic system in Canada, generating about 200MWh of electricity every year (offsetting approximately 150,000kg of carbon dioxide every year). Even better? Innovative design still allows ample natural light to permeate into the space. The incorporation of multiple building design features give visitors the sense of being outdoors in nature even within a built environment.

We didn't want to leave the Edmonton EXPO Centre out of the fun, so we've been installing a solar installation there too. Upon completion, this will also be one of the largest roof-top arrays in Canada!
Offsetting Carbon Emissions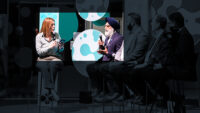 Our dedicated Sustainability team can provide complimentary consulting and guidance to both reduce carbon emissions at your event, and offset unavoidable emissions.

One way we measure and offset event footprints is with our Carbon Neutral Events program, in partnership with Ostrom Climate. Ostrom is one of the largest and most experienced full-service carbon management teams in North America.
SOLIDIFYING OUR COMMITMENT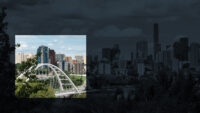 The City of Edmonton has made a net-zero commitment. That's only the first step. Edmonton is also the first city in Western Canada to join the Global Destination Sustainability movement.

As the city's Destination Marketing and Management Organization (DMMO), Explore Edmonton created its own Sustainability team. This dedicated team is available at no cost to help make your event sustainable. We are also one of the first DMMOs to have signed the Net Zero Carbon Events Pledge developed by the Joint Meetings Industry Council. This was done in collaboration with the United Nations Framework Convention on Climate Change.

Under this pledge, we will publish our plan and pathway to net zero by 2050. This includes collaborating with partners to measure and track emissions and report on our progress every two years.
Getting the Word Out
We're putting Edmonton on the map as a leader in sustainable events. A new docuseries called Sustainable Travel: Where Next? is showcasing destinations around the world and the work they're doing in conservation, regeneration, and empowerment. Watch the Edmonton episode to see some of the work we're doing in sustainable events!
Whether you're a meeting planner or a business leader looking to host a sustainable event, we would love to hear from you. Fill out the form below, and someone from our team will be in touch to discuss how you can host a sustainable event in Edmonton!