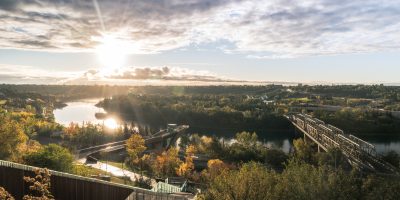 World Masters Athletics Indoor Championships

Welcome to Edmonton. We camp with bison, party under the aurora, and surf on the prairies. From cruising through North America's largest stretch of urban parkland, to shopping at a mall and entertainment centre that spans over 48 city blocks, Edmontonians have never been afraid to do things a little differently.

Canada has a vibrant Masters association – with National Indoor and Outdoor Championships, as well as National Road Race Championships and a National Cross Country Championship, all on an annual basis.

Edmonton welcomes the World Masters Athletics Championships from April 6-12, 2021.
Choose your Edmonton Adventure
Whether you're a festival hopper, an outdoor adventure seeker or a first-time visitor, discovering all the things to do in Edmonton starts here.