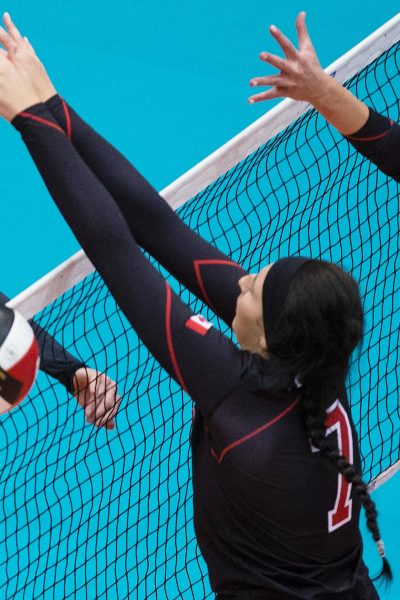 Can you Dig It?
Volleyball Canada National Championships
Volleyball Canada is returning to Edmonton in 2020 to host another Super-Nationals! The Edmonton Expo Centre will be hosting the 15U - 18U age groups from May 13-19.


Welcome to Edmonton.

We throw axes for fun, barbecue in blizzards, run with dinosaurs and camp with bison. From the architectural marvel known as Rogers Place to a shopping mall that at one time had more submarines than the Canadian navy, Edmontonians have never been afraid to do things a little differently. Take your taste buds on a journey to some of the most inventive local bistros and restaurants, experience the glory of the northern lights from our dark sky preserves, or cruise through North America's largest stretch of urban parkland on a segway. There's a uniqueness to how Edmontonians do ordinary things, and we welcome you to be a part of it.


Want to know what it was like to live in Edmonton's past? Mosey over to the Ukrainian Cultural Heritage Village (open May long weekend) and learn how to pinch perogies. From UCHV it's just a hop, skip and a jump to Elk Island National Park and herds of roaming plains bison.


Other attractions to check out in between matches include Jurassic Forest, The High Level Bridge Streetcar (open May 15), Speeders Indoor Prokarts, The Snow Valley Aerial Park (open May long weekend), The World Waterpark at West Edmonton Mall, and The Edmonton Valley Zoo.
Deciding Where to Eat Has Never Been Easier
West Edmonton Mall
Welcome to the Mt. Everest of shopping and indoor entertainment in North America. Spanning the equivalent of 48 city blocks, West Edmonton Mall is part entertainment complex, part shopping and dining destination.
Distance from Edmonton Expo Centre - 20 KM, 25 minute drive

Plaza Bowling Co

Plaza Bowling Co. is an old school bowling alley with some modern bells and whistles. Gather the team and hit the lanes! Everyone can get in on eats by Drift Food Truck and adults can enjoy some tasty local beer on tap - all with the backdrop of a vintage five-pin alley.
Distance from Edmonton Expo Centre - 4KM, 10 minute drive

Royal Alberta Museum
The Royal Alberta Museum is Western Canada's largest museum, bringing you more than 82,000 square feet of eye-opening exhibitions, and housing an impressive collection of artifacts to foster wonder, inquiry and understanding about Alberta.
Distance from Expo Centre - 5 KM, 8 minute drive