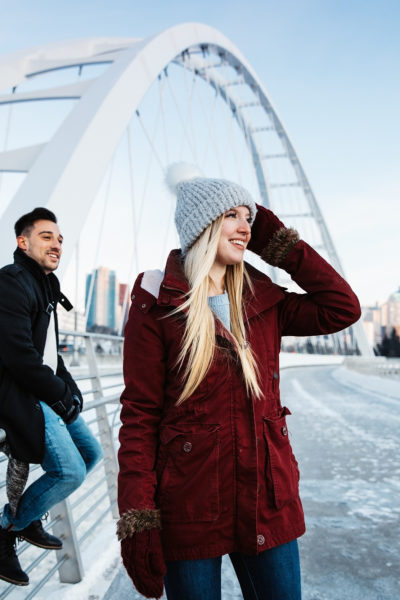 Three-Day World Juniors Itineraries
Visiting Edmonton for the IIHF World Junior Hockey Championship and want some inspiration to extend your stay? Well, we've got the ultimate three-day winter itineraries to get your next trip to Alberta's capital all mapped out.
History and Culture Itinerary
DAY ONE
BREAKFAST: Little Brick Cafe
Start the day with breakfast at this beautiful heritage home-turned-café.

ACTIVITY #1: Elk Island National Park
Only 35 minutes East of Edmonton and the perfect place to day-hike, camp or spot some free-roaming plains bison!

LUNCH: Picnic at Astotin Lake
Pack a lunch and have a winter picnic al fresco next to the beautiful Astotin Lake in Elk Island National Park.

ACTIVITY #2: Art Gallery of Alberta
Head back into the city and spend the later part of the afternoon exploring the classic masterpieces and contemporary works within the iconic Art Gallery of Alberta.

DINNER: Woodshed Burgers
This small burger joint serves up super fresh everything (including the homemade buns!) right on trendy 124 Street.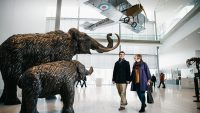 DAY #2
BREAKFAST: Cafe Mosaics
Enjoy some vegetarian/vegan comfort food to start the day off right. Don't worry, carnivores will love it too!

ACTIVITY #1: Métis Crossing
Step into the past and learn about the history of the Métis people at Alberta's first major Métis cultural interpretive centre.

LUNCH: The Moth Cafe
Have a light lunch at this bright and trendy cafe in the Quarters district.

ACTIVITY #2: The Royal Alberta Museum
Welcome to Western Canada's largest museum, bringing you more than 82,000 square feet of exhibition space and a wide-ranging collection.

DINNER: Bündok
Recently named one of Canada's Top 100 restaurants, this is a must-visit spot for foodies.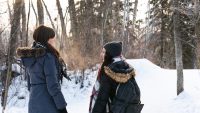 DAY THREE
BREAKFAST: District Cafe
This chill downtown spot is the perfect place to start your day with a fresh homemade breakfast.

ACTIVITY #1: Go on an Interactive Quest
Explore Edmonton's river valley with the help of an interactive app and embark on the Quest for the Golden Key!

LUNCH: Farrow Sandwiches
Small but mighty, this little 3-seater shop features a constantly rotating menu and delicious donuts.

ACTIVITY #2: Talking Rock Tours
Experience the geology of Edmonton like never before. Talking Rock Tours provides interactive experiences that tell the story of the land with a Métis guide and geologist who combines his culture and knowledge of geology.


DINNER: Woodwork
Serving a mash-up of classy southern bbq and french fair, in the historic McLeod Building.
Tours and Shopping Itinerary
Please note a vehicle is required for day 3 activities in this itinerary.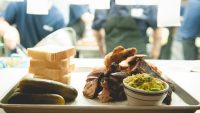 DAY ONE
BREAKFAST: Pip
Fuel up for the day at this hip 28-seat brunch heaven.

ACTIVITY #1: Explore Whyte Avenue
Find the perfect outfit at a chic boutique along Whyte Avenue. Historic buildings blend with youthful exuberance to make this one of Edmonton's trendiest neighborhoods.


LUNCH: Sugarbowl
Since 1943, this local favourite has been serving up delicious food and an impressive beer list.

ACTIVITY #2: West Edmonton Mall
Shop until you drop at the Mt. Everest of shopping and indoor entertainment. Big name retailers and local boutiques await.

DINNER: MEAT
Homemade sauces, brisket, beer, and bourbon – need we say more?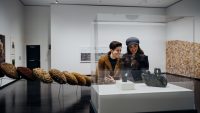 DAY TWO
BREAKFAST: Lock Stock
This spot does double duty as a coffee shop by day and cozy pub by night. With its brick walls, vintage paintings and top-notch mood lighting, it's not hard to see why this is a local favourite.

ACTIVITY #1: Art Gallery of Alberta
From Renaissance masters to modern art stars, explore three floors of visual art.

LUNCH: Alberta Food Tour
Take a food crawl through some of the best restaurants, bakeries, and distilleries in the city!

ACTIVITY #2: Segway Tour
Roll your way through the largest urban parkland in North America. Yes, you can Segway in the winter!

DINNER: Baijiu
This late-night joint serves up some of the best cocktails and baos in town.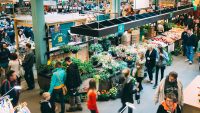 DAY THREE
BREAKFAST: June's Delicatessen
Located in the historic Gibbard Block this deli is fast becoming the city's newest culinary hot spot.

ACTIVITY #1: Métis Crossing
Step into the past and learn about the history of the Métis people at this interactive excursion.

LUNCH: Lunch at Métis Crossing
Experience land to table dining in a one-of-a-kind lunch.

ACTIVITY #2: Old Strathcona Farmers Market
Take a stroll through dozens of vendors and pick up a keepsake or two from some local makers.

DINNER: Polar Park Brewery
Located in the old Bee Bell Bakery building, this new brewery packs some serious charm.
'A Little Bit of Everything' Itinerary
Note a vehicle is required for activities on days 2 and 3.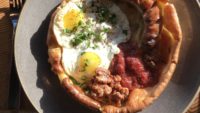 DAY ONE

BREAKFAST: Canteen
Canteen on 124th Street has some of the best brunch in the city, with menu items that will have you licking your plate clean.

ACTIVITY #1: Discover the Alberta Legislature
Take a free guided tour at Edmonton's beautiful legislature building. Ask about the Famous Five who fought for women's' right to vote and learn the fascinating stories behind the portraits and magnificent art.

LUNCH: Dorinku Osaka
Get a taste of Tokyo street food, without the trans-pacific flight, at this incredible downtown restaurant.

ACTIVITY #2: Big E Tours
Explore the city on a guided tour with Big E Tours, then explore central Edmonton at your leisure.

DINNER: Uccellino
Where pasta dreams are made. We're talking melt-in-your-mouth, rivaling the best of Italy, kind of pasta.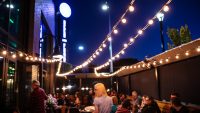 DAY TWO
BREAKFAST: The Next Act
A common hang out spot for the theatre community, this burger joint also serves up the most satisfying brunch.

ACTIVITY #1: Helicopter Tour
Enjoy this unforgettable birds-eye views of Edmonton from the privacy of your own helicopter ride.

LUNCH: Premium Outlet Collection
Fuel up at the food court, then get shopping! Featuring over 100 fashion brands at some seriously discounted prices.

DINNER: Biera
Nestled into Ritchie Market, Biera features shared plates, paired with freshly brewed beer by Blind Enthusiasm.

ACTIVITY #2: Live Theatre & Live Music
Edmonton is packed with world class performance venues. Enjoy a play or musical at The Citadel Theatre, or head across the street for a concert at The Winspear Centre. Check out our event calendar for upcoming performances!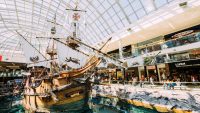 DAY THREE
BREAKFAST: District Cafe
This chill downtown spot is the perfect place to start your day with a fresh homemade breakfast.

ACTIVITY #1: Mischif Cultural Connections
Take a guided museum tour followed by a unique kitchen party experience.

LUNCH AND ACTIVITY #2: West Edmonton Mall
Conquer the Mt. Everest of shopping and entertainment. Spanning the equivalent of 48 city blocks this "mall" features a massive waterpark, an amusement park and of course, oodles of premium shopping and restaurants.

DINNER: Rostizado
Featuring an old-world cooking concept made modern, Rostizado brings the style, spice and flare of Mexico's rosticcerias.
Add on a mountain adventure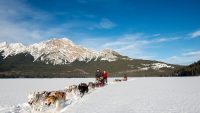 Only a few scenic hours west of Edmonton lies the mountainous Jasper National Park, one of the largest dark sky preserves in the world. Hit the slopes, take a stroll on a glacier, sample some local brews or visit the Miette natural hot springs. No matter what you get up to, this is a must-add to any visit!