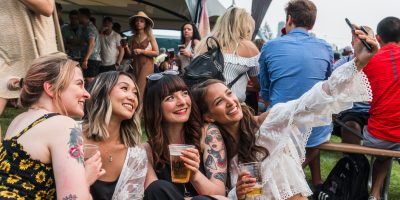 Ultimate Summer Weekend Contest
Bust out your shades, slap on some sunscreen and enter to win an awesome Edmonton prize package to help you live out the ultimate summer weekend! Get ready to ditch the air conditioning and explore the awesomeness that the city has to offer— your summer bucket list starts here.

Enter to win the following prize package:
120 Taste of Edmonton food/drink tickets
4 passes to the Edmonton Valley Zoo
$25 ($5 gift cards X 5) Remedy Cafe gift card
$20 ($10 X 2) Gift card that can be used at Elm, Little Brick, or District Cafe
4 Explore Edmonton sunglasses


For full contest rules and regulations, click here. Contest closes on July 10 at noon.

Explore Edmonton's Festivals