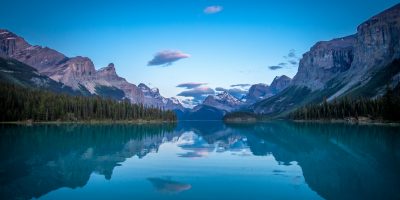 Venture Beyond in Jasper National Park
Outrageous festivals, a legendary culinary scene and the largest shopping and entertainment center in North America are just waiting to be explored in Edmonton, Alberta. After spending time in the big city, venture further to discover Jasper National Park and its towering mountains, crystal clear lakes, thundering waterfalls, and abundant wildlife.
From Edmonton, it's a scenic and straight four-hour drive along the historic Yellowhead Highway to Jasper National Park. Don't feel like being behind the wheel? SunDog Tours offers a daily shuttle that includes many stops at downtown hotels. For current road conditions, review the AMA Road Reports and/or Parks Canada Road Condition Report.
Need a little inspiration to fill your stay in Jasper? We've got you covered with these itineraries to make the most of your summer vacation.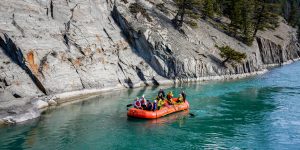 Family Friendly Itinerary
BREAKFAST: ORSO TRATTORIA
Breathtaking Jasper National Park views from your table, warm Canadian hospitality, outstanding service and a culinary tradition rich in Alberta history await.

MALIGNE VALLEY SIGHTSEEING TOUR & BOAT CRUISE
The Maligne Valley Tour is a scenic geological voyage, and an excellent opportunity to see some of Jasper's incredible wildlife.

LUNCH: JASPER PIZZA PLACE
Jasper Pizza Place is a favorite for casual dining and amazing views from the roof-top patio.

JASPER RIDING STABLE
A true western experience offering a chance to explore the natural beauty of the Rocky Mountains. The views are wonderful and there are abundant opportunities to see wildlife in their natural habitat.

DINNER: JASPER SKYTRAM & SUMMIT RESTAURANT
After boarding the longest and highest guided aerial tramway in Canada, prepare to be amazed as you gain a brand new perspective of Jasper's stunning National Park.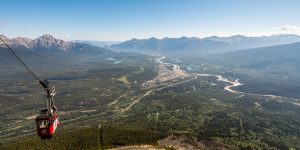 'A Little Bit of Everything' Itinerary
BREAKFAST: COCO'S CAFE
Check out this cozy breakfast spot specializing in fresh, lovingly made food with seasonal artisan coffee.

SCENIC FLOAT TRIP
Bring the entire family for a unique perspective of Jasper National Park. This 16 kilometre, 2½ hour round trip (transportation time included) passes through many small sets of rapids and calm stretches.

LUNCH: DOWNTOWN FOODIE TOUR
On this short 1.5KM downtown guided walk, you'll be visiting four local restaurants and tasting four carefully handpicked dishes paired with boozie treats while listening to Jasper's top tales along the way.

PLANETARIUM DOME THEATRE AND TELESCOPE EXPERIENCE
Enjoy a full evening of cosmic exploration in the world's largest dark sky preserve!


DINNER: JASPER BREWING COMPANY
Come visit Jasper's National Park Brewery. They brew six signature beers on-site: premium hops and malts are combined with their own cultured yeast strains. The final ingredient is pure, natural mountain water sourced from the great Canadian Rockies.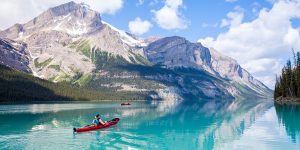 Adventure Lovers Itinerary
SUNRISE PHOTOGRAPHY AND WILDLIFE TOUR (BREAKFAST INCLUDED)
The early morning light is spectacular as it illuminates the mirror lakes and snow-capped peaks of Jasper. The reward for an early morning departure is a combination of ideal photography conditions and some of the best opportunities to view wildlife. Don't feel like waking up early? Try one of Sundog Tours' evening Wildlife Tours.


LUNCH: BEAR'S PAW BAKERY
Sip a soothing mug of steaming mountain-roasted coffee and let our home-style baking warm your heart. Don't leave before trying one of their famous raspberry white chocolate scones!


JASPER MOTORCYCLE TOURS
Head out on an exciting motorcycle ride through the Canadian Rockies! Ride a winding mountain road to an elevated view of the Athabasca Valley, or tour some of the many lakes and lookouts on the edge of town.


DINNER: DEAD DOG PUB
Where the locals go! 10 Beers on tap and the best selection of craft and imported bottles in town.


WARRIOR WOMEN FIRESIDE CHAT
Join Warrior Women on Wednesday evenings and prepare to engage in conversation about Indigenous culture with stories, drumming, and songs. You will go away fulfilled after this spiritual adventure!