Through the Envision Edmonton program, Edmonton can continue to attract and host small and large scale meeting and convention experiences that further generate economic activity and impact for our city. When we work together the possibilities are endless and we want YOU to be a part of it!

Interested in becoming an Envision Edmonton Visionary, or wanting to connect your conference to our Visionaries?
Who Are Envision Edmonton Visionaries?
They are leaders, pioneers or influencers in their field who want to create connections that strengthen Edmonton's economy and community. These local experts do this in the following ways:
They host conferences and events on behalf of their industry with Explore Edmonton's assistance.
They help meeting planners and delegates connect with the local community.
They share knowledge and expertise on an international stage.
They determine potential conference opportunities in their field that could be held in Edmonton.
They enrich the conference experience for delegates by showcasing all that Edmonton has to offer.

Envision Edmonton Visionaries are leading figures in the following diverse sectors: health and life sciences, ICT and digital technologies, education, energy & sustainability, advanced manufacturing, agriculture and agri-food processing, Indigenous and religious.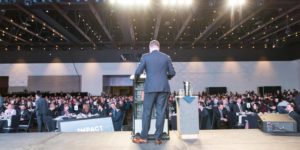 Why become an Envision Edmonton Visionary?
When you host conferences, you not only have the chance to showcase your pride for the city of Edmonton, but you will have a lasting impact that goes beyond tourism and economic gain. You are playing a key role in promoting Edmonton's innovations and world-renowned research as well as sharing knowledge, and boosting credibility. You'll also:
Bring international awareness to your event.
Attract key influencers in your field to Edmonton who will inspire, open new doors, ignite growth and impact the industry.
Bring new voices and faces to the table that will expand your personal network and aid in the development of partnerships from around the world.
Share your knowledge and expertise with your peers on an international stage.
How Envision Edmonton supports you
As an Envision Edmonton Visionary, our Conference Services team can be your point of contact for everything and anything Edmonton.
Bid Development Support: Envision Edmonton will assist you in the preparation and production of your bid document.
Introductions: Envision Edmonton will introduce you to the city's best vendors.
Venue Sourcing: Envision Edmonton will help you find unique offsite venues for your delegates.
Event Planning: Envision Edmonton will help you with pre & post planning.
Marketing and Promotional Materials: Envision Edmonton will provide you with access to attendance building resources such as photography and video assets, maps, bus schedules, attractions and experiences!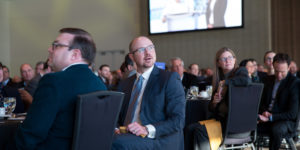 Are you a meeting planner?
By tapping into local industry networks, Explore Edmonton can identify Visionaries who are willing to collaborate and help turn your conference dreams into a reality. Our home-grown and Edmonton-by-choice experts are willing to lend expertise along with a helping hand to your meeting or convention. In fact, it's in our DNA to do so! From new companies utilizing emerging technology to well-established businesses with a proven track record of success, Edmonton has a wide range of passionate speakers, researchers and entrepreneurs eager to tell their story.

Want an Envision Edmonton Visionary at your next event?