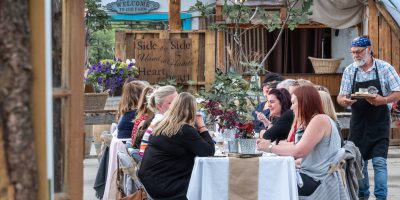 Case Studies & Testimonials
We are all in... and we like to show our guests what makes Edmonton legendary! Below are some testimonials from clients that we have hosted in our wonderful city.
Rachael Streek-Buma
Meeting Encore

"I didn't know what to expect, and I walked away feeling that Edmonton had become one of my favourite cities in Canada."
Tiffany Taus
Canadian Cardiovascular Society

"Conference planning can be stressful and so much work, but I have full confidence in Edmonton and Edmonton Tourism and all the suppliers. Edmonton is really special. There is an energy and a vibe, and you can tell that the people who live here are happy to live here."
Candace Preston
aNd Logistix Inc.

"The food definitely surpassed my expectations. I didn't realize how much farming and how much agriculture goes into the culinary experience that you have here."

Joanne Kapelus
Investors Group Financial Services

"It's [Edmonton] a great place to bring people. The river valley is beautiful. I think it's a great destination."
Jess Poon
Canadian Cardiovascular Society

"Edmonton is such a vibrant and revitalized city. It's going to be an awesome experience for our delegates and I'm really excited to showcase that."