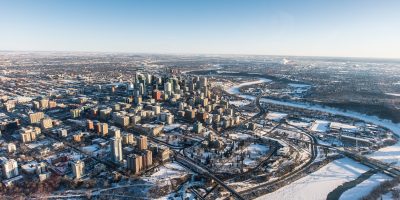 Navigating LGBT+ Diversity and Inclusion in the Tourism Industry
December 9, 2020
Time

10:00 AM – 12:00 PM
Explore Edmonton has partnered with LGBT+ Chamber of Commerce and Tourism HR Canada to bring the digital Navigating LGBT+ Diversity and Inclusion in the Tourism Industry workshop to Edmonton.

Change comes from within. Before you invite LGBT+ travellers to your destination in droves, make sure your workplace is an inclusive environment for LGBT+ employees and customers. Join this workshop to learn the basics of an LGBT+-inclusive vocabulary, space, and workplace. Please note, there are 15 spots available.

Results from new national research indicate that 90 per cent of Canadian LGBT+ travellers intend to travel domestically this year amidst international travel uncertainty. Spending an average of $1,800 per trip, substantially more than other travellers, this represents a $12 billion leisure travel opportunity for a sector devastated by COVID-19. Safety, through the freedom to be oneself, is the key factor for Canadian LGBT+ travellers' destination choice. That is why the Government of Canada is investing in the National LGBT+ Tourism Project – a set of inclusion workshops and market-ready seminars – to support the industry in welcoming these travellers. Programming is available free for a limited time to help grow your customer base when it needs it the most.