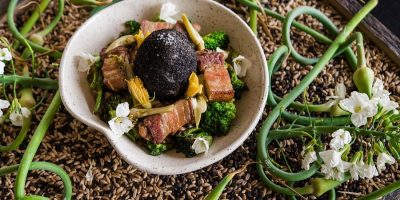 Elevating Canadian Experiences - Culinary Tourism
February 9 – February 16, 2021
Time

9:00 AM
Back in October 2020, the Tourism Industry Association of Canada (TIAC) launched Elevating Canadian Experiences, a series of free workshops aimed at helping tourism organizations and small businesses operating in the shoulder/winter season and culinary sector. After the success of the winter and shoulder season development workshops, TIAC will be holding two workshops focusing on culinary tourism. Workshops will take place online via Zoom, and space is limited - so register quickly!


February 9, 2021 from 9 a.m. - 12 p.m.: Growing Agritourism: this workshop begins with an introduction to the concept of agritourism as a subset of culinary tourism, followed by an examination of the diversified use of agricultural land through tourism-related activities that are focused on food producing people, places, and processes. In addition to showcasing best practices in agritourism, this workshop covers agritourism experience development challenges and opportunities.
February 16, 2021 from 1 p.m. - 4 p.m.: Partnering for Success: this workshop tackles the question of how to collaboratively harness the growth potential of culinary tourism. It covers the co-creation of value, and what this means for the development of innovative products and experiences, along with the challenges and opportunities associated with partnerships.