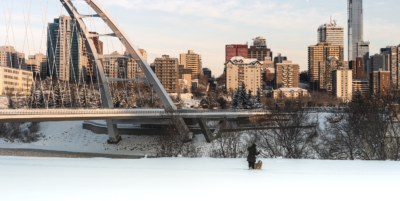 Tourism Stakeholder Survey
Click here to take the survey, or keep reading for more information.

Explore Edmonton is embarking on a process to develop our city's first Destination Development Strategy, a 10-year framework aimed at providing a common vision for growth and investment with tourism industry partners. The strategy will help guide Explore Edmonton's experience development initiatives and enable the development of compelling tourist experiences that match visitor expectations and position Edmonton as a year-round destination of choice.
Our work starts with an assessment of how Edmonton scores as a tourist destination. We have contracted the expertise of MMGY NEXTFactor to assess our destination using their diagnostic tool called DestinationNEXT, which has previously been used by over 230 other destinations worldwide. This tool is based on 20 variables related to destination strength and community alignment.

The assessment takes the form of a 360-degree survey of our tourism stakeholders who are all impacted by Edmonton's ability to attract and inspire visitors to our city. The survey results will feed directly into the work we are doing on our 10-Year Destination Development Strategy. We are asking for your participation in this assessment. It is a chance to provide us with your candid opinion of important tourism elements to Edmonton as a destination, and should take about 25 minutes to complete. You can also save it and return to it later if you find you need to complete it in more than one session. Please note that your responses will remain anonymous. The survey will be available until December 14th.


In order to develop the most accurate picture, it is important that you answer the survey as you see Edmonton today. Our hope is that the findings of this survey will spark a thoughtful and productive conversation about Edmonton as a destination and will form the basis for a destination-wide tourism strategy that will take our city to the next level.

Thank you for your time!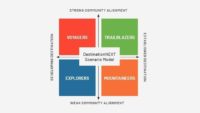 This assessment is based on 20 variables related to:
Destination strength, such as accommodations, attractions & entertainment, meeting & conventions facilities, events, sports & recreation facilities and air access; and
Community alignment, such as partnership strength, industry support, local community support, regional cooperation and economic development.