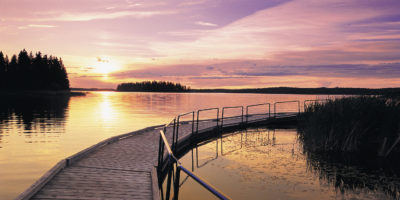 Edmonton Metro Resident Survey
Have your say, win a stay!
Explore Edmonton wants to hear from you! To show our appreciation for completing the survey, you will be entered to win a two-night stay at the Fairmont Hotel Macdonald along with a meal at The Harvest Room or The Confederation Lounge. Scroll to the bottom of the page for contest rules and regulations.
We are currently in the process of creating a 10-year destination development strategy for the city.

Your input and perspective as a resident of the Edmonton Metropolitan Region is critical to create a successful strategy which balances the needs of the industry with the long-term health and vibrancy of our community. We want to ensure that your voice is heard in the long-term plans for Edmonton as a tourist destination of choice. We know that tourism development can have both positive and negative implications for the quality of life of residents. We believe that making Edmonton a better place to live, work, invest and learn will also make it a more appealing four-season destination for visitors and guests.

We would sincerely appreciate your time to complete a quick survey, which will take approximately 15 minutes. Survey responses are anonymous and your email will not be used for any other purposes.

Thank you.

Explore Edmonton Corporation is Edmonton's visitor economy and venue management organization. We tell Edmonton's story, elevate the Edmonton experience, and generate inbound visitation. With two award-winning venues (the Edmonton Convention Centre and Edmonton EXPO Centre), the know-how to enhance, execute and support major sport and cultural events, and the commitment to develop products and experiences that are authentic to Edmonton, we strive to make #YEG unforgettable.

Explore Edmonton respectfully acknowledges that we are located on Treaty 6 territory, a traditional gathering place for diverse Indigenous Peoples including the Cree, Blackfoot, Métis, Nakota Sioux, Iroquois, Dene, Ojibway/Saulteaux/Anishinaabe, Inuit, and many others whose histories, languages, and cultures continue to influence our vibrant community.
Prize Package: Rules & Regulations
One lucky winner will receive a Dream Staycation prize package that includes: 
A two-night stay for you and a guest at The Fairmont Hotel Macdonald worth $536.66
A dinner experience at The Harvest Room or The Confederation Lounge worth $200.00 (total includes a 15% gratuity + taxes)

Contest entries will be accepted until 4:00 p.m. MST December 7,  2020 at which point a winner will be selected.

Complete Contest Rules for the Dream Staycation Contest (the "Contest") 

1. Contest Period
The Contest begins at 10:00 a.m. Mountain Standard Time (MST) on Monday November 16, 2020. Contest entries must be received before  4:00 p.m. MST on December 7, 2020 to be valid. 


2. Eligibility
In order to be eligible to win, contestants must: 
Be a natural person of 18 years of age or over;
Have government-issued ID;
Be a legal resident of the Edmonton Metropolitan Region; and
Not be an employee, officer or director of Explore Edmonton, any Contest sponsor or supplier, or their respective affiliates or representatives (collectively, the "Sponsors"), or those with whom the foregoing individuals reside.


3. How to Enter
NO PURCHASE NECESSARY. 
There is a maximum of one entry per person during the Contest period.
To enter the Contest, you must complete the entire survey including your email address. This information will only be collected and used by Explore Edmonton for the purpose of contacting the Contest winner. Entries will be rejected if they are not fully completed when submitted.
Survey responses will be deemed to be submitted by the natural person who is assigned the email address entered in the survey. Any person found to submit survey responses using multiple email accounts will be disqualified from the Contest.
Contestants may also opt into the Explore Edmonton consumer newsletter. 


4. The Prize and Approximate Retail Value
There will be one (1) Dream Staycation prize available to be won.
The Dream Staycation prize will consist of a two-night stay at The Fairmont Hotel Macdonald and a dinner experience at The Harvest Room or Confederation Lounge.
The total approximate retail value of the Dream Staycation prize is $736.66.
The two-night stay at The Fairmont Hotel Macdonald must be redeemed and take place before November 6, 2021. The prize must be accepted as awarded and may not be transferred or exchanged absent the consent of The Fairmont Hotel Macdonald, which consent may be withheld in its absolute discretion. The Contest prize may not be exactly as advertised. The Fairmont Hotel Macdonald reserves the right, in its absolute discretion, to substitute a prize of equal or greater value in the event of the unavailability, for whatever the reason, of the advertised prize in whole or in part. 


5. Winner Selection
There is a maximum of one entry per person during the Contest period.
Contestants who complete the Contest survey will have their email entered into a random draw to win the prize. There will be one random winner drawn on December 7, 2020 at 4:00 p.m. MST. The winner will be contacted via e-mail before December 11, 2020 at 4:00 p.m. MST, notifying the winner on details on how to collect their prize. If the winner does not confirm that they accept the prize within one week of notification, a new winner will be randomly chosen. 
Chances of winning are dependent on the number of entries received.
The winner will be required to answer a skill testing question and sign a release and consent form for the disclosure of the winner's name. 


6. Limitation of Liability
The Sponsors assume no responsibility or liability for lost, late, unintelligible/ineligible, falsified, damaged, misdirected or incomplete entries, or for any computer, online, software, telephone, hardware or technical malfunctions that may occur, including but not limited to malfunctions that may affect the transmission or non-transmission of an entry.
The Sponsors are not responsible for any incorrect or inaccurate information, whether caused by website users or by any of the equipment or programming associated with or utilized in the contest or by any technical or human error which may occur in the administration of the contest. The Sponsors assume no responsibility for any error, omission, interruption, deletion, defect, delay in operation or transmission, communications line failure, theft or destruction or unauthorized access to, or alteration of, Contest entries. The Sponsors are not responsible for any problem, failure or technical malfunction of any telephone network or lines, computer online systems, servers, providers, computer equipment, software, email, players, or browsers, on account of technical problems or traffic congestion on the Internet, at any website, or on account of any combination of the foregoing. The Sponsors are not responsible for any injury or damage to any Contest entrant or to any computer related to or resulting from participating or downloading materials in connection with the Contest. The entrant assumes liability for injuries caused or claimed to be caused by participating in the Contest, or by the acceptance, possession, use of, or failure to receive any prize. The Sponsors assume no responsibility or liability in the event that the Contest cannot be conducted as planned for any reason whether or not beyond the control of the Sponsors including, without limitation, infection by computer virus, bugs, tampering, unauthorized intervention, fraud, technical failures, or corruption of the administration, security, fairness, integrity or proper conduct of the Contest.


7. Right to Cancel or Modify
The Sponsors reserve the right in their sole discretion to cancel, terminate, or suspend the Contest or to modify the Contest rules at any time without notice.


8. Personal Information
Information collected in respect of the Contest is being collected by Explore Edmonton under the authority of section 33(c) of the Alberta Freedom of Information and Protection of Privacy Act, and will be used for Contest purposes. If you have any questions about the collection, use or disclosure of information for this contest you may contact Explore Edmonton at  ehummel@exploreedmonton.com.