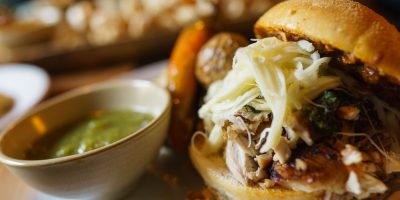 Rostizado
Old-world Mexican made modern.
Contact Information
Street Address

#102 10359 104 St NW, Edmonton, Alberta

Phone Number
Laid back and always pushing the boundaries of delicious, the Tres Carnales boys are back with another exciting restaurant, Rostizado. Featuring an old-world cooking concept made modern, Rostizado brings the style, spice and flare of Mexico's rosticcerias in food best-devoured family-style. The Nuevo-Latino cooking shows the diverse culinary riches found across the 32 states of Mexico, with the restaurant's name, Rostizado, literally translating to "roasted". Slow cooked, heartening, and in an atmosphere that feels like you're at a friend's place instead of a restaurant, get ready to share!
Must try: churros!