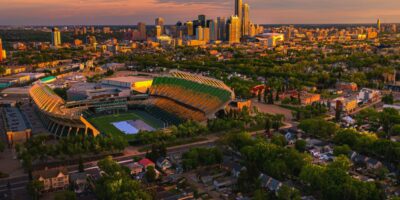 FAN UP 2026
The journey to FIFA World Cup 2026 ™
We believe in this 2026 opportunity and what it offers Edmonton and Alberta.
The 2026 FIFA World Cup ™ will be jointly hosted by 16 cities in three North American Countries – Canada, Mexico and the United States. 60 matches, including the quarterfinals, semi-finals, and the final, will be hosted by the United States while Canada and Mexico will each host 10 matches. Edmonton is currently bidding to host a number of the 10 Canadian games. Find out what this incredible opportunity means for our city!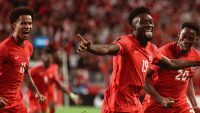 "I grew up here in the Edmonton soccer community. I just want to say it would be an honour for us to have a world cup in this beautiful stadium [Commonwealth Stadium]. But not just for me, for all the young generations and all the young footballers out there."
Alphonso Davies

Professional Canadian soccer player for Bayern Munich and the Canada Men's National Team.
MORE THAN GAME-WINNING GOALS
This event won't just be a few games in Edmonton. It will be a month-long celebration that will invite thousands of visitors to experience firsthand what it is that Edmontonians love about this city.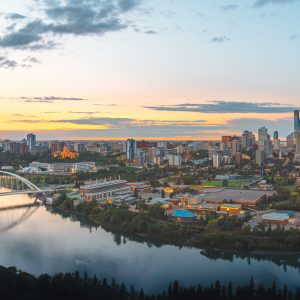 In a summer month when Edmonton days are filled with 17 hours of sunlight, events unfold that power the future of aspiring young soccer players in Canadian communities from coast to coast to coast. The soccer legacy we create together gives every child the opportunity to learn, to play, and love the game.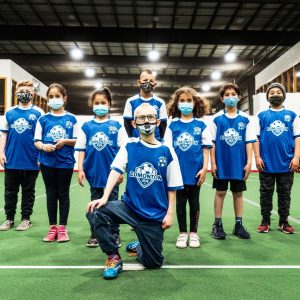 Founded in 2007 by Tim Adams, Free Play for Kids provides marginalized kids with the opportunity to play in a safe, accessible, and inclusive environment at no cost to them or their families. Equipment and registration are free, and transportation is organized and paid for so kids can engage in something positive from 3:30 – 5:30 pm — the most important time in a child's day, according to research. Free Play partners with Edmonton's highest needs elementary schools to enable kids to play during this critical period so there's no time for them to get into trouble. When the final bell of the day rings, the kids are free to play.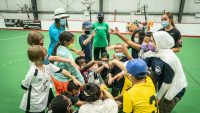 "We will use this moment to elevate thousands of families out of poverty by providing work placements and training. We can start to break a cycle today. We will harness this event to invest in infrastructure where it is desperately needed and programs like Free Play that will guarantee every child can play. I see this bid and this moment as our chance to ensure every child is a champion."
Tim Adams

Founder, Free Play for Kids on bringing the 2026 FIFA World Cup™ to Edmonton.

A Celebration of Diversity & Inclusion
This is a global stage unlike anything we have ever seen before. We have an unprecedented opportunity to feature the multicultural talent of Alberta artists and performers as we program around the 80 matches in the competition. With the power of the world's number one sport as the anchor, the 2026 FIFA World Cup ™ will highlight Alberta's diversity by coming together in a celebration of sport, culture, and connectivity. These games will uplift us all and showcase an Alberta that's proud, inspiring, and united.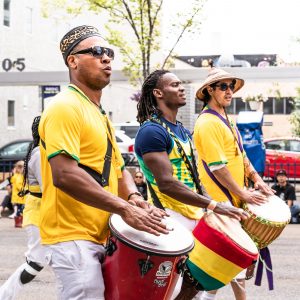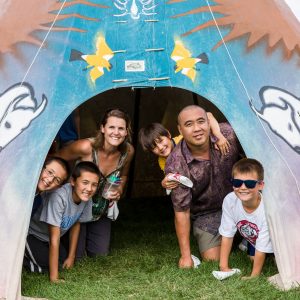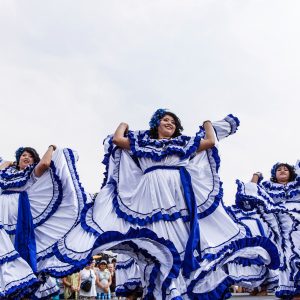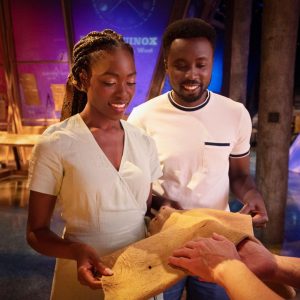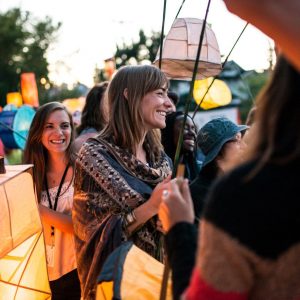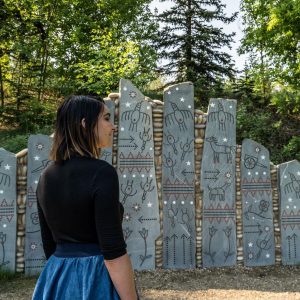 $747 million
Estimated Economic Impact

250,000
Tourists who will visit the city/province

280 million
In broadcast viewership
Thank you for showing your support and Cheer Faces as we prepare to #FanUp for the FIFA World Cup ™ 2026. We loved seeing your Cheer Faces – those faces you make when you're caught up in the excitement – the euphoria – of being at a World Cup match.
Back in November of 2021, hundreds of Edmontonians showed us their Cheer Faces to demonstrate their support for the 2026 World Cup bid and a number of you went home with some pretty sweet soccer prizes too!
Here are just a few of the fantastic faces that are backing our bid!
SPEAKING OF FANNING UP...
Thank you to the nearly 100,000 of you who showed up and cheered on our Canadian Men's National team during the blustery November Qatar Qualifying matches! Commonwealth Stadium was unofficially dubbed 'Iceteca' and Edmonton now wears the crown of hosting the coldest and snowiest soccer match in professional soccer history!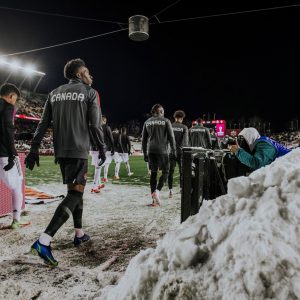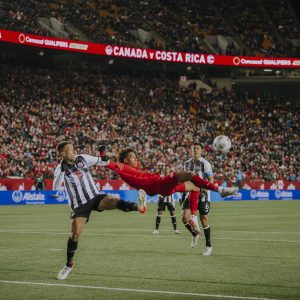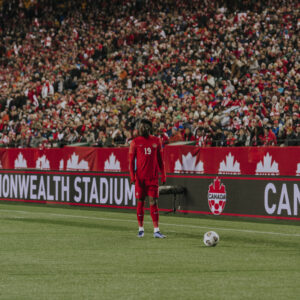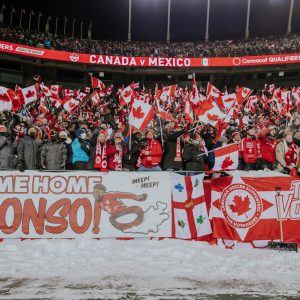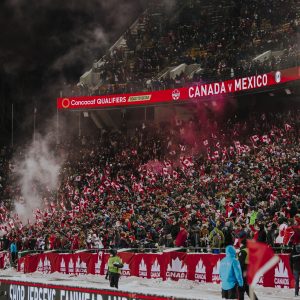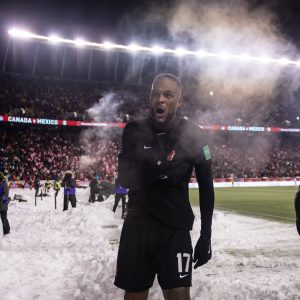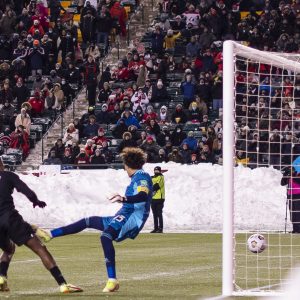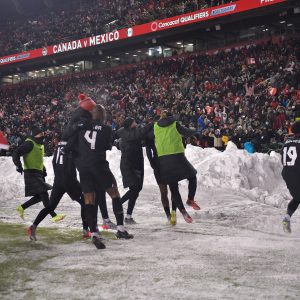 DID YOU KNOW?
Based on an updated opinion poll survey that was conducted in August of 2020, 77% of Albertans are in support of hosting the 2026 FIFA World Cup™. An increase from our 2018 controlled survey that showed a 75% support rate. Source: Explore Edmonton Corporation.
Stay up to date on the bid and all things Explore Edmonton by subscribing to our monthly newsletter below!