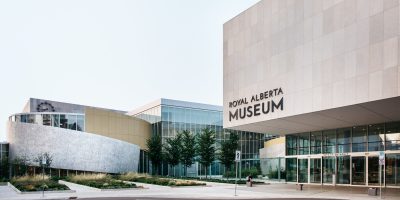 Up Close: Ancient Buffalo Hunting
The landscapes have a story to tell.
In order to survive, the ancient Plains people were dependant on understanding the environment and the behaviour of the Buffalo. One of the techniques derived from this knowledge was the Buffalo Jumps — An ancient hunting method of herding up the animals and luring them to the edge of a cliff. For thousands of years, the ancient plains people survived by driving buffalo over steep cliffs including Head-Smashed-In Buffalo Jump, one of the oldest, largest, most used and best preserved Buffalo Jumps on the North Western Plains.
Learn how the animals were processed and how the Buffalo contributed to the way of life of the plains people. Join Conrad Little Leaf, Senior Interpreter at Head-Smashed-In Buffalo Jump as he takes you into the ancient past, sharing knowledge and stories from his ancestors, the Blackfoot plains people.