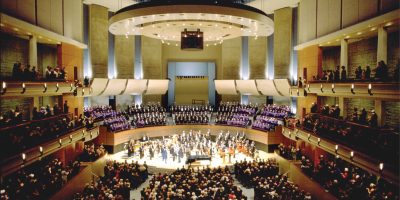 The Four Seasons & The Magic Flute
Not one, but two amazing performances!
November 25 – November 27, 2021
Time

Street Address

Winspear Centre - 4 Sir Winston Churchill Square NW - Corner of 99 Street & 102 Ave, Edmonton, Alberta
Join the Edmonton Symphony Orchestra for The Four Seasons, a colourful collection of works for violin and string orchestra! Flowing creeks, singing birds, and warm winter fires can be heard amongst this beautiful composition. You'll also hear the world premiere of a sparkling new arrangement for winds and brass of familiar music from Mozart's lovable opera The Magic Flute. Come enjoy this enchanting concert featuring two amazing classical performances!