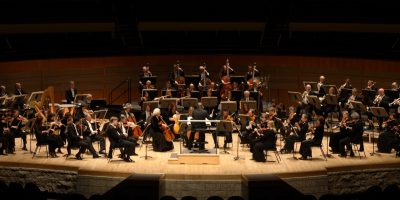 The Carnival Of The Animals
A fun family symphony awaits at the Winspear!
June 12, 2022
Time

Street Address

Winspear Centre - 4 Sir Winston Churchill Square NW - Corner of 99 St & 102 Ave, Edmonton, Alberta
Join the Edmonton Symphony Orchestra for The Carnival of the Animals! Follow the musical antics of The Elephant, The Swan, The Kangaroo, and more creatures that hee-haw, roar, cluck, cuckoo, and chirp. You'll also hear music of the natural world – wind, earth, and water – the elements that give us life. Your favourite animal friends await you at the Winspear Centre for this exciting ESO performance!