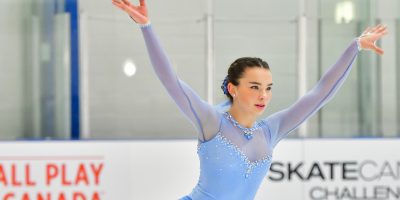 Skate Canada Challenge
Skate like nobody's watching!
Over 500 of the finest figure skaters from across Canada will participate in the Skate Canada Challenge in Edmonton. Skate Canada Challenge is the sole qualifying event for novice, junior, and senior skaters to earn an entry to the Canadian Tire National Skating Championships. Skaters qualified for the Skate Canada Challenge by advancing through their local sectional championships.
At the senior level, many members of Canada's National Team often compete in the event, as well as junior athletes who have competed internationally. The Canadian Pre-Novice Champions in men, women, pair and ice dance are determined at Skate Canada Challenge.