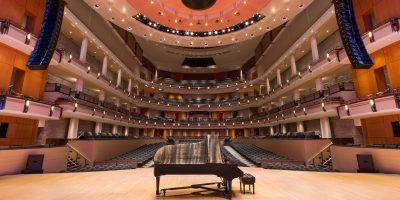 Rivers Wide: From Swanee To Sîpiy (ᓰᐱᕀ)
Celebrating Canada's own rivers and lakes through song!
October 27 – October 30, 2021
Time

Street Address

Winspear Centre - 4 Sir Winston Churchill Square NW - Corner of 99 Street & 102 Ave, Edmonton, Alberta
From the Red River to the North Saskatchewan, from the great Mississippi to the majestic Danube, rivers are the lifeblood of communities and cultures. Join your Edmonton Symphony Orchestra for a float downstream on some of the world's most iconic waterways with music such as "The Blue Danube" Waltz, Shenandoah, and Gershwin's Swanee. Canada's own rivers and lakes are celebrated through a variety of traditional melodies, songs by Indigenous composers, and performances by award-winning spoken word artist Brandon Wint.