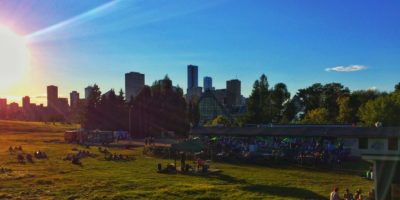 Patio Music Series: FKB
Live music is back at the Edmonton Ski Club!
September 25, 2021
Time

Street Address

Edmonton Ski Club - 9613 96 Ave NW, Edmonton, Alberta
The Edmonton Ski Club Patio Music Series, sponsored by Steam Whistle Brewing, is bringing live music back for a toe-tapping good time all summer long. Listen to incredible local artists on the outdoor patio, with a beautiful view of the downtown skyline. What could be better?

This evening's concert features live music from FKB. What are you waiting for? Get your tickets today!