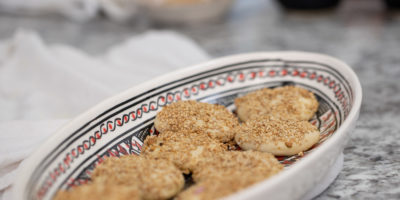 Mother's Day with EdmontonEats
The perfect Mother's Day gift is just a few clicks away!
April 16 – May 8, 2021
Time

Street Address

Virtual Event, Edmonton, Alberta
Look no further for the perfect Mother's Day gift! This year, Mother's Day and the celebration of Eid al-Fitr occur in the same week. Because of this, Afaf, Entessar and Doona of EdmontonEats want to share their specialty sweets that are made to celebrate Eid al-Fitr. In each of the Sweet Treat Boxes you'll find a dozen cookies and a small package of nuts and dried fruit. Each box comes with a handmade Mother's Day Card as well. Surprise mom with these special goodies! The boxes are selling for $20.00 in the EdmontonEats online store.

Pick up will be at the Bannerman Community Hall (14034 23 Street NW) or Culina-To-Go (12019 102 Ave) on Saturday May 8th between 12:00pm and 2:00pm.