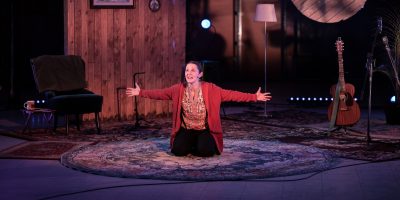 Makings of a Voice
A musical journey about individual identity.
October 15 – October 16, 2021
Time

Street Address

The Arden Theatre - 5 St Anne St., St. Albert, Alberta
SkirtsAfire and The Arden Theatre are pleased to present the live world premiere of Makings of a Voice.
Written and performed by Dana Wylie, this theatrical song cycle about discovering our individual identity within generational narratives. Join Dana on a personal journey situated somewhere between the past and the present, between motherhood and daughterhood, and between music and monologue. This intimate piece follows a messy trajectory into the heart of one woman's story and provides a compelling argument for why our stories need to be told.