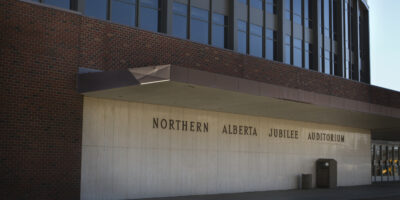 JubeFest - Ann Vriend
Live music is back at the Northern Alberta Jubilee Auditorium!
July 22, 2021
Time

Street Address

11455 87 Avenue NW, Edmonton, Alberta
It's been a long intermission, but Alberta's Jubilees are back. Alberta's Jubilees continue Summer's JubeFest with live, local music on Thursday nights! Musicians are world-class, Alberta-based artists and will be presented just outdoors of each building in beautiful, intimate settings.

Canadian artist AV (Ann Vriend) is known most for her virtuosic, soaringly powerful vocals, and not far behind that for her multi award-winning abilities as a songwriter -- and she ain't too bad at the piano, either. She has been delivering her undeniably unique brand of old-school, inner-city soul to audiences around Europe, Oceana, Asia, and North America throughout her under-the-radar but consistently award-winning, critically acclaimed career.